Friends or Foes?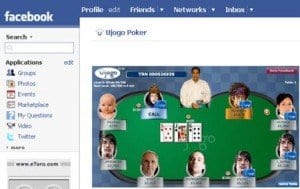 A common view on Facebook
The game is readily available to play online from various game developers.
You just need to like an app on Facebook and you would end up playing the poker game on the site.
However, there are many associated problems and challenges when playing poker on Facebook or any networking site.
One is that you do not know who you are playing with.
You just see a name and that is it. That other person can look at your profile and vice versa, and they could add you as a friend.
This can lead to problems if you accept them since you don't know who they are.
A general rule is never to add someone whom you don't know in the real world.
More money, more problems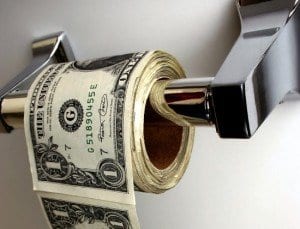 A wipe my ass with money I won on Facebook.
While some poker games are free to play. The vast majority of them involve real money or digital money.
No one plays poker just for the fun of it and they want to play the game so that a few extra bucks can be made.
That is where the problem begins.
You start playing poker on Facebook and the bets would be small. As you continue playing the game and start losing, more and more money is lost without you even knowing it.
Before you know it, you have spent a huge amount online and had no idea how to get it back.
The worst mistake someone can make is to play more and try to win the amount back. That never works and you end up losing even more.
Catch them young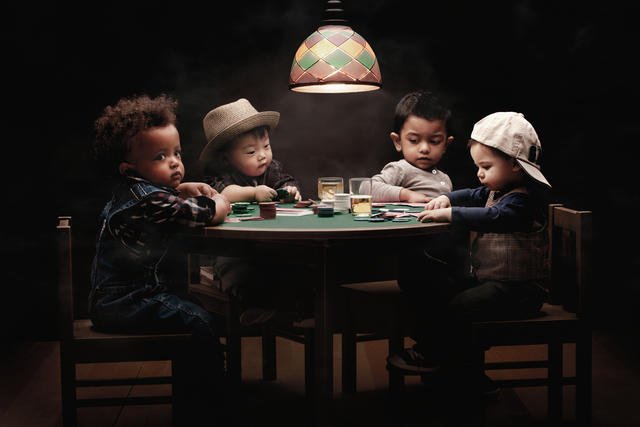 Kids playing poker.
A lot of the users on Facebook are young children. Even though the age to start using the networking site is 18 years, anyone with an email can set up a Facebook account.
This has led to a lot of young children playing online poker games.
The legal age to gamble is 18, but children can play the games on Facebook since no money is given as jackpots. You can spend real money to try and get more coins or increase the virtual coin jackpot when playing poker.
There have been calls to regulate the games which are played on Facebook but that is rarely done. Facebook needs the revenue that comes from these gaming sites.
Even adults cannot stay away from the ads that are spewed all across the home page or their wall.
There are ads which are bombarded continuously on Facebook to join or play the online versions of gambling games, especially poker.
Virtual money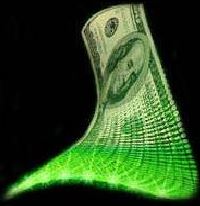 Virtual money in green flavor.
There have been issues with the virtual money being used to play poker on Facebook as well.
Although you don't spend real money to make bets, instead you use virtual coins for in-game betting.
The fact that you can buy these virtual coins for actual money is a problem.
Gambling addicts would end up spending a lot of money to try and win more online.
There are people who are even willing to sell their coins or special bonuses that you get for playing the game for real hard cash. This has opened a real market for people to buy and sell stuff related to poker, though it is not the kind of poker most people play in online gaming sites.
More people playing more games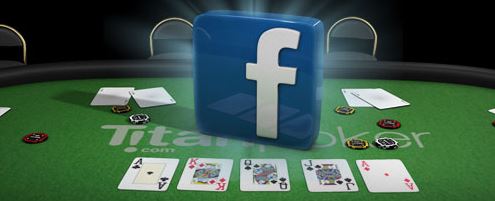 The F on Facebook stands for Foker.
There are millions of people on Facebook who are playing poker online.
This is a reprieve to some people who do not want to play the real game but rather want to enjoy the game dear to them in the comfort of their homes.
They feel that they have a sense of control when playing the game within the confines of home, but it is not the same.
In real poker, there is a dealer and human contact which can allow a person to gauge situations and call tells.
In online poker that does not hold true. You do not know who you are playing against.
It is even worse if you are playing against the computer since you would not do not know what the algorithm is or how fairly the computer is dealing your cards.
The general rule of quitting when you have won 4 times the amount you put in stays but rarely does anyone ever follow it.
They expect to win more but they should quit when the time is right.
A big problem
Facebook has created many poker addicts; there are people who spend hours on end continually playing poker in the hope of winning a few extra coins, which never comes.
Children and young adults are getting exposed to gambling thanks to the networking site; this is a very serious issue.
Addiction is what people succumb to when dealing with playing poker; the game is such that once you get a hold of it or it gets a hold of you, it is not easy to back out of it.
The same is said about online poker on Facebook.
Once it has a hold of you, you are at its mercy. No one, not a child or an adult can fight its power; it is an addiction that you do not want.
You can read more about poker problems on http://sabotagetimes.com/reportage/the-dark-side-of-poker/.