Playing online gets you more exposure and skill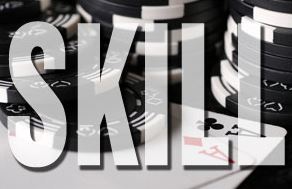 Have you got the skillz?
When you play online you have the opportunity to meet, play and talk with people from all over the world who have an entirely different set of experiences than you when it comes to poker.
Some of that experience may mean that they are more skilled players than you so that you can learn from them.
Some of it may come from their being willing to play different styles of poker.
The more styles of poker that you can learn, the better able you will be to pick the one that will become your focus.
Playing free poker online gives you the opportunity to find what truly excites you.
You can win money with free poker online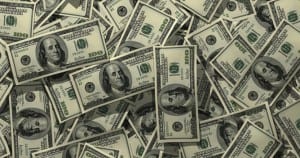 Ahh, the smell of money after a good night of poker.
The site and the play may be free, but that doesn't mean you are playing for nothing.
Most of the sites have functions for player accounts so you can play for real pots.
There may be a small transaction fee attached and the methods of payments may also vary by the regulations of the country that you are a resident in.
Even if you choose not to play for cash online, playing for free online is one of the best ways to advance your skills so you can rock a real-time tournament and walk out with money in hand.
Pay when you need advanced tools and stats
Keep track of your poker stats.
All the free poker online sites do have paid options too; but you won't need them until you have enough time and experience under your belt to know how to use them and what you are looking for with them.
One of the best-paid resource tools, of which many sites offer a free lite version, is poker stats.
This provides you with more than just a record of your wins and losses; it can allow you to analyze your style of play.
Many of the stats programs come with the ability to run automated analysis based on high-level poker activity, so you get a professional assessment of your skill, as well as recommendations for how you can improve.
Tools to Use
A separate piece of software is used by online poker rooms, and the tool could be cross-platform, for instance, the use of a Java Applet which makes it possible for the program to run without any problem on all operating systems, like Windows, Mac OS and Linux.
At the same time, there are still sites which offer software which only works on machines using Microsoft Windows, and you would just need a compatibility layer like Wine to run on computers using Macintosh or Linux. There are as well sites which have their clients that run natively on Linux or Mac.
These are the things you should check out before you start using any free poker online site.
Freerolls Offered
Free rolling with my straight flush
Free poker money might not be offered by some websites; but would instead provide poker freerolls; making it possible for players to enter free of charge with a few small cash prizes.
Freerolls tend to be ongoing, which is one of their significant advantages; and most sites daily offer players of various levels multiple freerolls.
Though the prizes are tiny, you are given an experience that is more realistic regarding "free money" games in comparison to real money play.
Conclusion
There are many benefits to playing free poker online.
The same rules also apply here as when playing with real money; making the activity more challenging; especially when playing through a reputable website which allows you to play free of charge.
This is an excellent opportunity for newbies; so that they can learn before they start playing with real money.
You should take advantage of these sites; because you are given the opportunity to practice and make use of various new techniques; testing which works and which would bring losses when playing with your money.
Skilled players also play free poker online because it is an activity which demands abilities; practice and lots of risk.