How to Start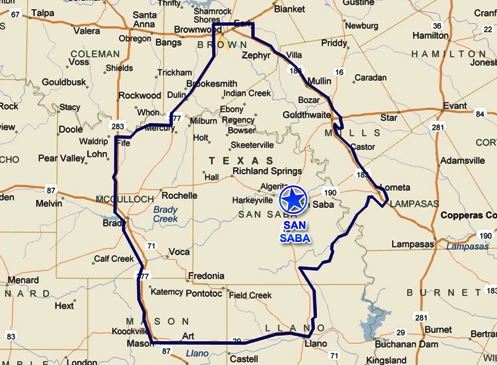 Here is the real San Saba.
You begin with San Saba – a small town in Texas.
The game starts with some money in your pockets.
You begin journeying through the game and climbing up the ladder through the poker challenges.
The game will introduce you to a poker tournament at a local saloon. When you win the game, you can improve your reputation and purchase a property.
The higher you build your reputation, the more games you can access. The game will give you game invites until you can purchase the whole town.
The game even allows you to be on the newspaper's headline. If you do not want to download the game, you can try the free Flash demo. Take it from there if you want your own copy or not.
Most of the time you will be at the poker table while playing the game. This will be shown via overhead pov.
However, you should expect that the ten-gallon hats will be quite the deal. Body and hand gestures are similar to real play.
This is a good touch if you want a completely different poker experience.
You may find it interesting that the characters have their "tells." They have visual and verbal tells.
For instance, you can guess how the player twirls his chips if he/she has a weak or strong hand.
Likewise, you can even check if the player's voice cracks when raising the pocket Aces.
Other things you can look out for include how the players stare straight ahead.
You can try calling a set of hands to check if you can tell what cards or hands your opponents have.
Likewise, you can also try calling bluffs. This should start the other players to go on tilt or steam.
It can be pretty interesting to see how other players will react to your calls. Other players often start having steam come out of their ears and they begin playing badly.
Build Your Wealth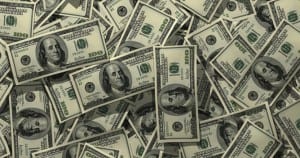 Get filthy rich.
After you start purchasing houses and building your wealth, you will get access to cash games.
The houses on this table are worth a lot.
It should be a good challenge.
However, you have to be careful of other people too. They also have access to the tables.
You may have to take on bigger bets than you anticipate.
If there comes a time you do not have enough cash to participate in a table, simply sell a house.
You can also choose the "next day" option. Click on it multiple times. This will help you earn money through property rental.
You can save up the rent then play when you have enough.
Get the chance to win a game of 24 medals. Earn your way through a series of situations and hands.
Some games include "Won 1st Place," "Won All-In Against Two Players," and "Busted A Player."
Eventually, you may have enough to purchase a town.
This gives you access to playing against the best players to take home the horse.
Once you get the horse, you can move on to the following town. Play against other players and build your wealth. Increase your reputation for more table access.
You can play up to 13 towns as well as cities. Conquer each region through your poker skills. Buy as many saloons as houses until you can manage the entire of Texas.
Why Play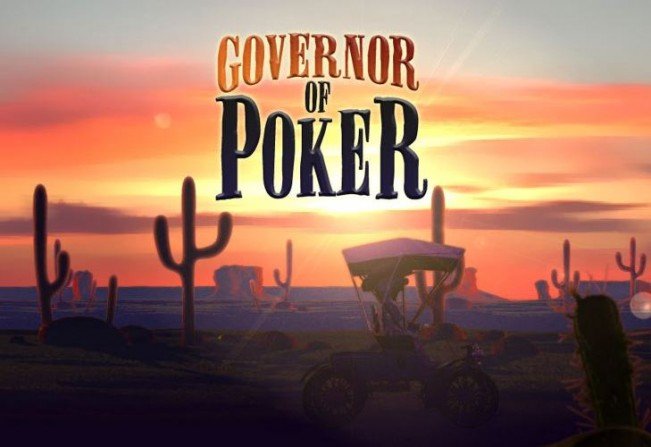 Beautiful image from Governor of Poker.
The Governor of Pokers 1 & 2 is a simple game with a great selection of thrills.
It can provide you with a superb experience. If you are looking for something beyond the usual poker table, then it is the game for you.
Imagine building a town and checking how far you can go by practicing poker.
Overall, the AI is excellent.
It can give a good environment despite in the first town. You can also choose from three skill levels. Some opponents may be challenging so you have prepared. But that is what makes the Governor of Pokers exciting.
The idea of going up against a good opponent for the price of a town or your wealth and reputation can be entertaining.
You have to check out who bluffs and who bets with the true value. Get the chance to decide which players are just betting on nuts or with their houses.
If you have not played Texas Hold 'Em, then the instructions cannot be as helpful.
However, you should check out the hand ranking chart.
This should give you a good idea of which hands you should get and how you can beat them.
The game offers a range of onscreen tips. You can choose to ignore or turn on the notifications. The townspeople will always appear eager to give you their thoughts and advice on how to play poker better. Going around the towns will expose to you many poker lingoes.
You may even begin your pro poker journey through the game.
Governor of Poker offers an excellent and fresh feel for a poker computer game. You may have to get used to the town for a bit before getting the hang of it.
There is much helpful information online. Browse through these sites to know how you should go about the game. More importantly, practice makes perfect. The more you play, the better you will be in the game.
Governor of Poker is just one of the many games you can try over the computer and online.
While it may not the usual poker setup, it has enough interesting points to keep you occupied.
Here is a video showing the ending of Governor of Poker 1, but be aware that it contains spoilers.