A simple idea: Great execution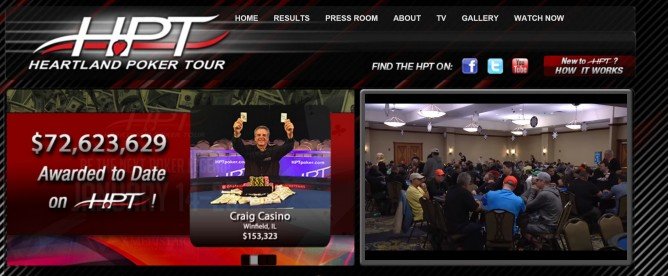 We all love a good poker tournament, but more often than not it is about the real big fish.
Professional poker players dominate the poker tournaments with the big cash but what about the smaller players who want to get a bite of the large poker cherry?
This is where Heartland Poker Tournament comes in.
The tag for this series is "Real People. Unreal Money" and this is entirely true based on the game.
The Heartland Poker Tour is just like any other poker tournament, but it does have a twist.
It is also a reality TV show; it airs a show almost on a weekly basis based on the tournaments being played in the tour.
One of the most fabulous features of this tournament is that it is open to everyone.
You do not have to be a poker great; all you need to do is reach any of the Heartland Poker Tournament venues and register.
You could end up winning the tournament if you are lucky.
The cash prizes aren't huge, but they are still a sizable amount and probably more than what people expect from a set of tournaments which don't have a backing of the most widely known poker players in the world.
Real TV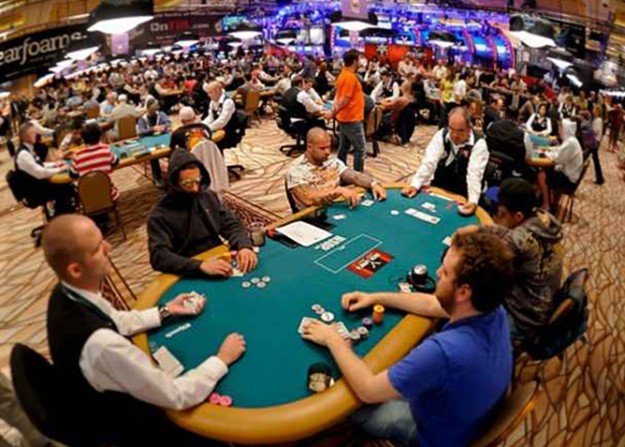 What you get in most of these tournaments are real people who want to make it big.
As stated earlier the cash prizes are pretty decent and run into six figures easily.
The tournament can be joined by anyone; they can pay to qualify for the event of taking part in qualifying games, it is their choice.
The most significant factor of attraction for players is the buy-in.
The most significant tournament buy-in for this series is only for a couple of thousand dollars at the most.
This does not mean that the quality of poker is terrible, you will be surprised to see how good these games are.
The added incentive of seeing real people fight it out makes some darn good television.
The payouts are high as well; the top 10% of all players for each tournament get cash pay-outs.
This isn't a fixed rule as during many tournaments the top 30 players also win cash prizes.
Each tournament held by the Heartland Poker Tour is under the rules of the Tournament Directors Association for Texas Hold'em poker; this just shows how serious everyone is about the tournament.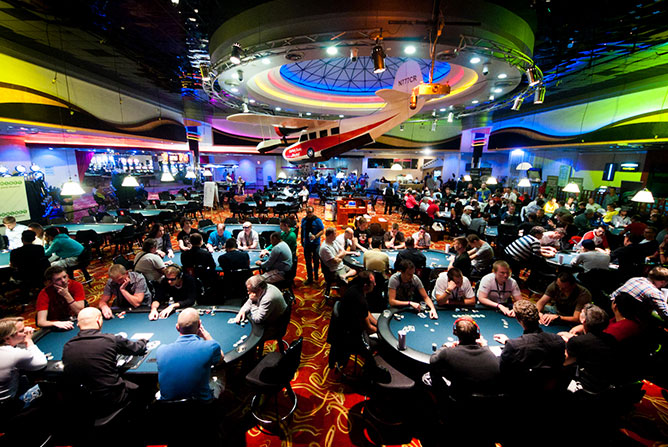 heartland poker tour: Episodes
The shows mostly are one-hour long reality TV shows, but sometimes there are individual episodes which can run for two hours or more.
Most of the time there are 52 episodes in a season as there are many tournaments taking place all across America which feature in the Heartland Poker Tour.
The most significant fact about this tour is that it has been running for nine seasons now and is growing stronger day by day.
Fans love to see the real people behind these poker tournaments and the fact that it isn't all glitz and glamour filled for most of them do hit a nerve sometimes, in a good way.
The Heartland Poker Tour keeps attracting more people as more people love to see the show.
The fact that it is available in a range of television and cable networks speaks volumes about it.
Sure, the show does not have the charisma or charm of watching a Phil Ivey play, but that shouldn't work against it.
This is still great television and something that everyone should see; the fact that the tournaments are getting bigger with better pay-outs is only great news for all.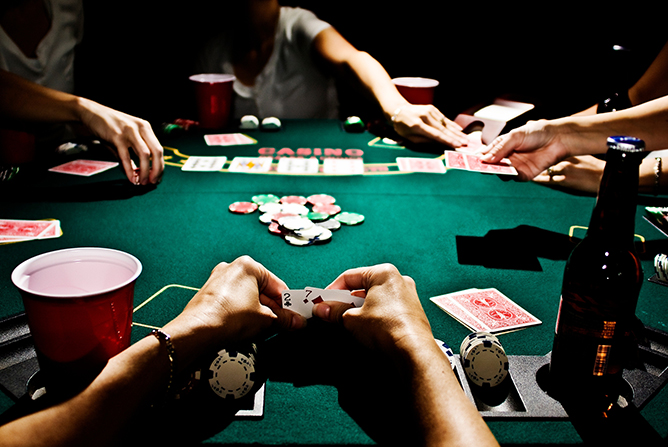 How to Register
Anyone willing to go to the tournament can register in a few minutes and start playing, only a few things need to be kept in mind when taking part in these competitions.
Everyone out there is going for the win; there is no one there just for fun.
Anyone registering for the tournament does believe they have a chance of winning and will bring their A-game to ensure they have the best chance of going back home with the large cash prize.
You will also see a few players who are brilliant and play just as well as the pros.
Remember the more considerable prize money for some tournaments does bring in some top players, who are looking to jump into the next level of play, the World Series of Poker.
You need to be sure of what you are going to do at the tournament; there are a ton of rules and regulations that you need to be sure of before you play the game.
So remember, take your best game to these tournaments.
You never know, you could feature on their next television show and win some huge cash when playing in the tour.