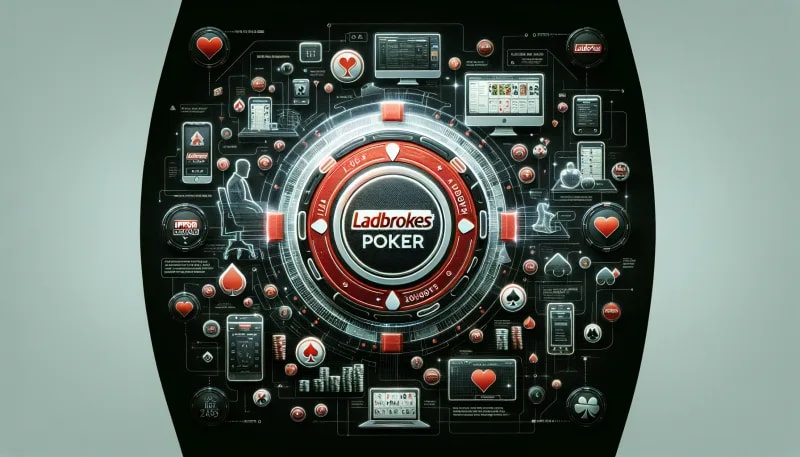 Overview and History
So, we're diving into Ladbrokes Poker, eh? Established in 2000, this poker site has been dealing hands to Europeans for more than a hot minute. It's part of the iPoker network, which, if you're in the know, means it's sharing the love—traffic and prize pools—with other big-name sites like Bet365 and William Hill. Neat, right?
Picture this: It's the year 2000. The world didn't end because of Y2K, and some bright sparks thought, "What's better than poker in person? Online poker." And thus, Ladbrokes Poker was born amidst the digital frontier. They weren't content with just playing the one game—oh no, they tossed in a sportsbook and casino for good measure. Because why not have a flutter on the horses before bluffing your way through Texas Hold'em?
Now, to say they've got a reputation would be an understatement. Ladbrokes Poker is like the old chap at the table who's seen it all. Sipping on a whisky, telling tales of high stakes and royal flushes. They've been around the block—or should I say, the deck?—and have the cred to show for it. I mean, joining forces with Bet365 and William Hill? Those are the kind of allies that raise eyebrows and stakes.
But you might be wondering, "Is Ladbrokes Poker actually the bee's knees?" Well, remember, everything that glitters isn't a gold chip. It's got history, sure, but does it hold up in the face of shiny, new contenders? It's like comparing a vintage wine with a craft beer—both have their followers, but taste buds can be fickle, my friend.
And speaking of tastes, what's on the menu for games? I hear there's an enticing variety waiting just around the corner in "Game Variety and User Experience". So, let's shuffle on over and see if Ladbrokes Poker has the full house or if we're just dealing with a pair.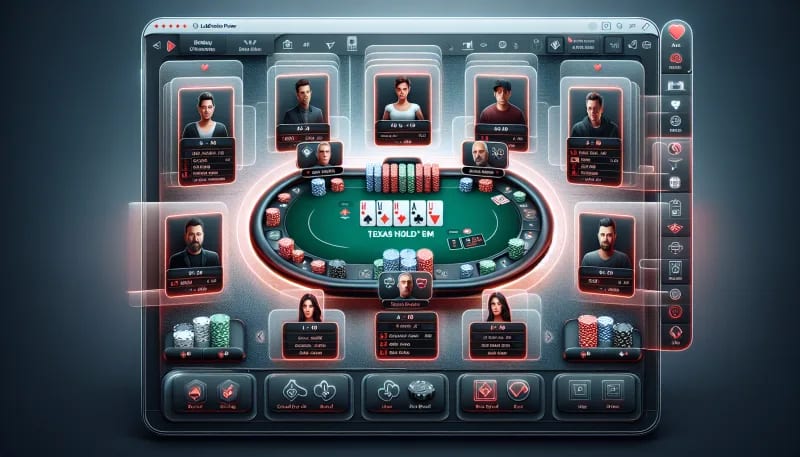 Game Variety and User Experience
So you've got the lowdown on Ladbrokes Poker's storied past from the 'Overview and History' section, right? Well, let's dive into the now. I've tinkered around their platform, and here's the scoop. Ladbrokes Poker rolls out the red carpet with a medley of poker games. Classics like Texas Hold'em and Omaha? Check. Their cousins, Omaha Hi-Lo, Seven-Card Stud, and even the old-timey Five-Card Draw? You bet.
But, let's face it, variety is the spice of life—but only if the chef knows what they're doing. Does Ladbrokes make the cut? Their software is like that reliable hatchback: not flashy, but it'll get you from A to B without hiccups. Both downloadable and flash versions are on offer. My advice? Go for the download. Why? Because flash is so 2008.
Now, what if I told you there's a way to fold faster than a card shark with a bad hand? Enter Speed Poker, Ladbrokes' quick-fold variant. It's like poker on fast-forward, and who doesn't love a bit of adrenaline?
But here's a cheeky question: Is all this just bells and whistles on a one-trick pony? Hardly. The interface is cleaner than my Sunday best. It's functional, with enough tools to make a carpenter jealous. Plus, if you like your cards on the go, the software won't choke on your smartphone or tablet.
And after you've tired of lightning-speed folds and seek a different thrill, what then? Do not fret—right around this virtual corner, in the 'Tournaments and Traffic' section, awaits the scoop on where these games really shine. But for now, let's just say, Ladbrokes knows how to keep the seats warm and the cards hot.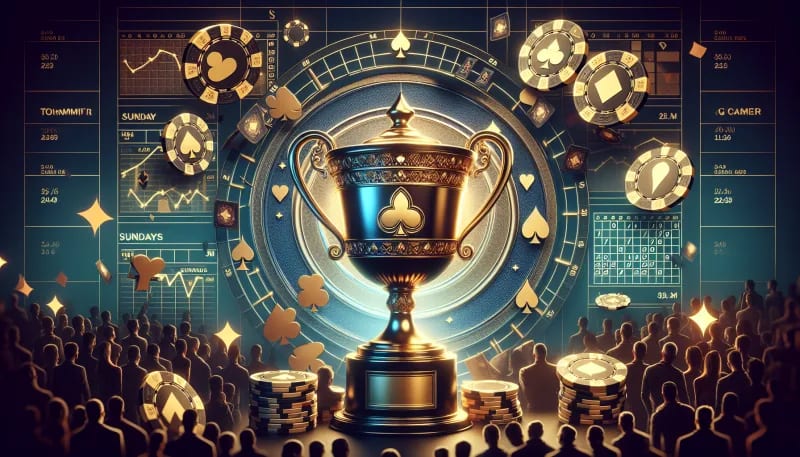 Tournaments and Traffic
So, you've heard about the game variety and user experience, right? But what's a poker site without the bustling action of tournaments? Imagine showing up to a party and it's just you and the host's cat. Awkward.
Well, fear not. I've dipped my toes in these waters, and let's just say, this site's swimming with sharks—and fish, thankfully. It's as if they crammed a Las Vegas tournament room into my laptop. With traffic that has them sitting pretty in the top 5 traffic networks worldwide, finding a seat at a table is easier than spotting a bluff from a guy with a shaky hand.
And when I say there are tournaments, I'm not talking about your grandma's Sunday bingo. We're dealing with a wide selection that matches your mood and your wallet. Got a few bucks? Dive in. Feeling like a high-roller today? There's a seat with your name on it.
Take the weekly $75k tournaments for example. They aren't throwing chump change around. Are we in the money yet? You could be – every Sunday feels like a miniature payday if you play your cards right. And don't even get me started on the qualifiers for major live events. It's like they're handing out golden tickets to the Chocolate Factory, but for poker players.
I attended one – virtually, of course – where the iPoker Network's Sunday tournaments boasted guarantees up to $3m per week. Imagine that! A casual Sunday grind could potentially outperform some people's full-time jobs. But hey, who's counting, right?
Just picture it: rooms bursting with every level of competition, from wide-eyed newbies to stone-faced veterans. Can you feel the adrenaline yet? Or is my coffee just too strong?
Now, as we wrap this up and you consider going mobile with your poker escapades, remember the age-old question: will my phone battery last longer than my poker chip stack? Stay tuned for the next installment, "Mobile Compatibility", because what's the point of non-stop tournaments if you can't take them with you?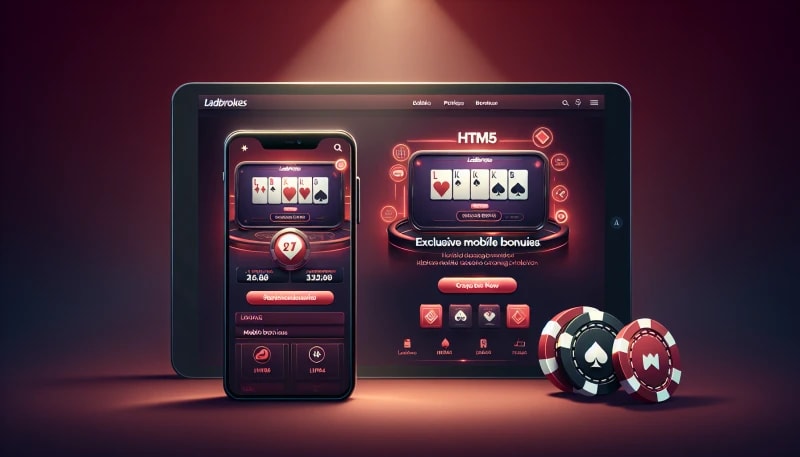 Mobile Compatibility
Now, let's switch gears from the bustling virtual floors of tournaments. You're probably wondering, can I take this poker show on the road? With Ladbrokes Poker, the answer is a pocket-sized yes. Their mobile app supports Android, iOS, and, believe it or not, even Windows devices. Because who doesn't love a good underdog story?
The interface? It's as smooth as a royal flush. But navigating through it is far easier—you don't need a poker face to find your way around. I've had the joy (and frustration) of dealing with clunky apps, and this is not one. It's about as streamlined as they come—chock full of features, without the bulge. Think James Bond in a slim-fit tuxedo.
And get this: if you're the type of person who fears app commitment, there's no need to tie the knot! The mobile client uses HTML5, which means you can play directly through your web browser. No downloads, no digital clutter - just pure, unadulterated poker. What's not to love about that?
Are downloads completely passé? Well, maybe not, but having choices sure feels like being dealt pocket aces.
And here's a little secret between you and me: mobile users get their own special treatment. Mobile-only bonuses and perks? Yes, please! It's like having a VIP card in your pocket. Who said loyalty doesn't pay off at a poker table? Well, a virtual one, in this case.
So, will your smartphone be the next venue for your poker conquests? Before you answer, remember that Bonuses and Promotions are up next. Perhaps a little extra incentive could tilt your decision.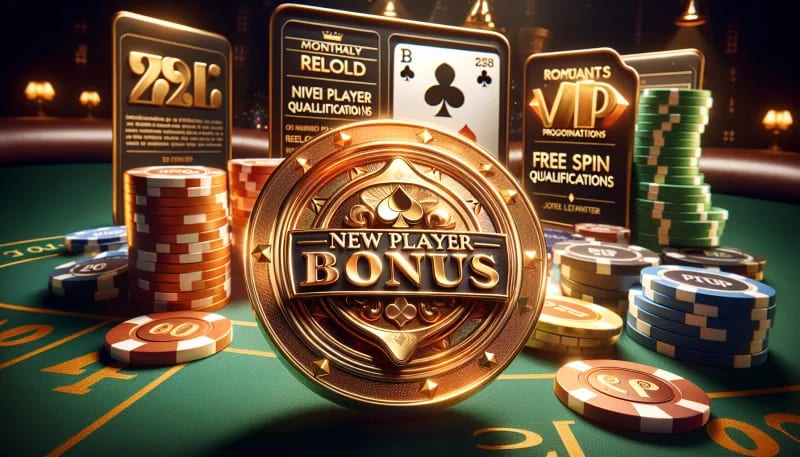 Bonuses and Promotions
Transitioning from the ease of play on mobile, I can't help but notice that the perks don't stop there. Ever wonder what it feels like to be showered with gifts just for showing up? At Ladbrokes, new players receive a warm welcome with £30 in tickets just for depositing £20. Yes, you read that right. Essentially, they're saying, "Here's some free money, try not to spend it all in one place." Except, that's exactly what they want you to do.
Now, I don't know about you, but free stuff makes me suspicious. What's the catch? Well, there's no denying the appeal of a VIP program that makes you feel like poker royalty. And monthly reload bonuses? Talk about giving us commitment-phobes a reason to stick around.
The cherry on top is the promotions that come out of nowhere. One day, it's free spins; the next, it's lotto tickets. It's like they roll a dice every morning to decide what to give away. It keeps things interesting, I'll give them that.
But let's not forget the satellites. Oh, the satellites. They're your golden ticket to the big leagues—WPT, EPT, you name it. If you've got the skills, Ladbrokes has got the seat for you to win. And let's be real, who hasn't daydreamed about facing off against the pros, all thanks to a lucky satellite win?
So, between swiping and tapping through the mobile app and cashing in on these promos, one might ask: "Do I even have to be good at poker?" Let's not ponder on that for too long. Instead, let's glide smoothly into the realm of practicality - because what's the use of all these bonuses if banking options are a hassle? Spoiler alert: that's what we're discussing next.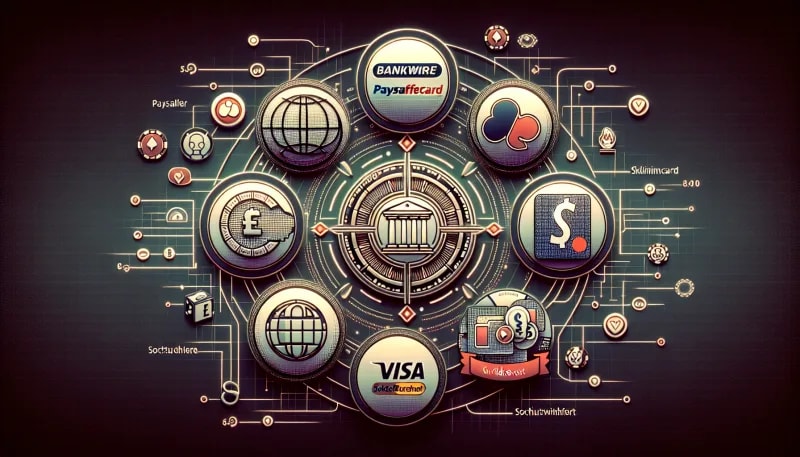 Banking Options
After pocketing those lucrative bonuses and promotions, you're probably itching to hit the tables. But hold your horses! How do you get your hard-earned cash in and out? Ladbrokes Poker has you covered... sort of. They've got a smorgasbord of payment options fit for a king or, uh, a poker player.
You want electronic wallets? Bam! Neteller and Skrill are at your service, sprinting through transactions like they've got rockets strapped to them. We're talking withdrawals processed within a blazing 3 hours. Isn't modern technology grand?
Now, if you're more old-school and prefer the comfort of your trusty plastic pal, Visa is ready to rock. But here's the kicker: you've got to wait a tad longer. That's right, 1-2 whole banking days. Think of it as a forced 'patience is a virtue' lesson. You're welcome.
And for the traditionalists, there's always BankWire. Plus, those with a penchant for prepaid methods can latch onto paysafecard. Feeling continental? Sofortüberweisung's got you, Europe.
Now, I know what you're thinking. "Why can't all withdrawals be instant?" Well, I don't make the rules. I just casually drop the truth bombs.
Does the idea of waiting for your money make you want to flip the table? Remember, each method is like a distinct character in this financial sitcom - some are snappy, some are slow, but they all get to the punchline eventually.
Just imagine pacing around, tapping your foot, as you wait for that bank transfer. Oh, the thrill of anticipation! The joy of checking your account incessantly!
Alright, let's not get too carried away. You've got the info; plan your financial strategies accordingly. And up next, we'll tighten our detective hats for Security and Licensing. Because what's the use of slick banking options if they're not sealed tighter than the dealer's deck, right?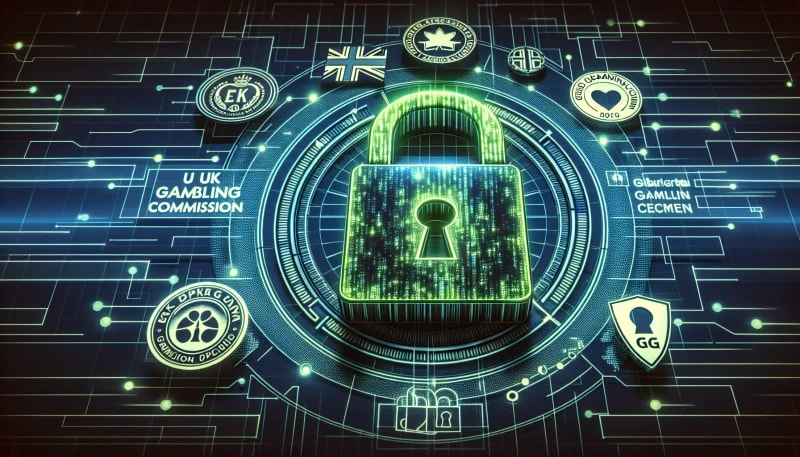 Security and Licensing
Transitioning from the many ways to fatten your Ladbrokes account in 'Banking Options', let's get real about something more sobering – security and licensing. Can we sleep peacefully at night after a poker marathon, knowing our info is snugger than a royal flush? Let's dive in.
First off, Ladbrokes isn't pulling a fast one when it comes to regulations. With licenses from the UK Gambling Commission and Gibraltar Gambling Commissioner, they're as legit as they come. But what does that mean for us, the click-happy bettors? Well, we're talking ironclad regulations here, people. Seriously, these guys aren't just checking boxes; they're crossing 'T's and dotting every 'i' in "responsible gambling".
Don't you just love buzzwords like GDPR? Ladbrokes sure does, and they've gone to town with it. Your data is guarded like the VIP room in a Vegas casino, under the eagle eyes of UK and EU laws. Say "GDPR" at a poker table and watch people's eyes glaze over, but hey, it's your personal information that's staying private when you're hitting the virtual felt.
And responsible gambling? Ladbrokes is like that friend who nudges you when you've had one too many – only it's about bets, not beers. So, you can chase that straight flush with a clear conscience.
But let's not put on the rose-tinted glasses just yet. After all, what if Lady Luck isn't on our side? Between us, even the best encryption in the world can't protect us from a bad beat. Still, it's nice to know Ladbrokes is more Fort Knox than fish tank when it comes to security.
As we shift gears towards 'Customer Support and Reputation', let's remember, a strong fortress enables the fun within. Sure, Ladbrokes takes safety seriously – and so should you. Now onto assessing if their customer service is as sturdy as their security promises!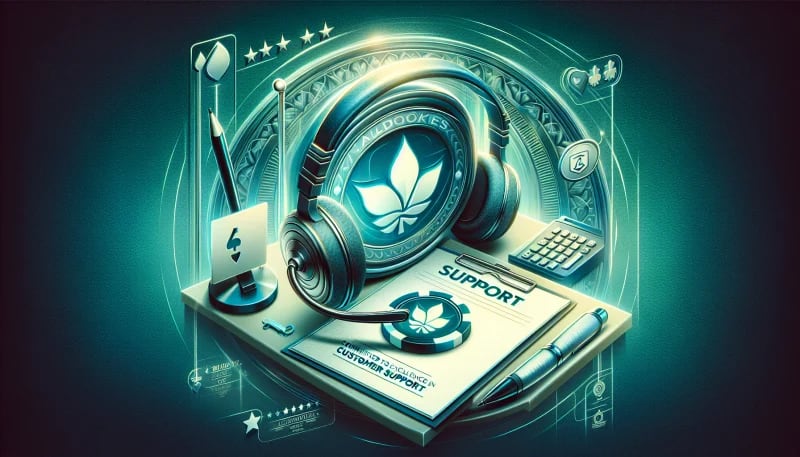 Customer Support and Reputation
Transitioning from the robust security and licensing shield Ladbrokes Poker maintains, isn't it just as crucial to ensure that the warm human touch doesn't get lost in the shuffle?
You bet your royal flush it is.
I've folded enough hands in my time to know that great customer support can make or break your experience. At Ladbrokes Poker, you're dealt a winning hand with their support team. Honestly, when was the last time you heard "excellent support" and didn't snort your coffee? But Ladbrokes, somehow, earned that badge. Their team is faster than a dealer working a high-stakes game. Speedy payouts? That's just their way of saying, "We won't hold your winnings hostage."
And let's talk about reputation. In the poker game of online gambling, Ladbrokes Poker is like the player everyone respects. Not because they bluff well, but because they've been playing the long game, proving they're one of the most trusted names in gambling. That takes more than a poker face; that takes a stellar track record.
How stellar? Well, let's just say their software's as reliable as that friend who always remembers your dog's birthday. Secure, too, like a money belt in a bustling bazaar. You know, the kind that's actually comfortable.
But let's not get ahead of ourselves; even the best players can miss a tell. Despite the kudos, if you encounter the rare hiccup, they've got your back, ready to ante up the assistance you need.
So, am I laying it on too thick, or does Ladbrokes Poker really deserve a standing ovation for their customer support and bulletproof rep?
Stick around for the next part where I'll shuffle through the deck of their Additional Gaming Options. Because what's a poker platform if you can't take a little side bet on the ponies, right?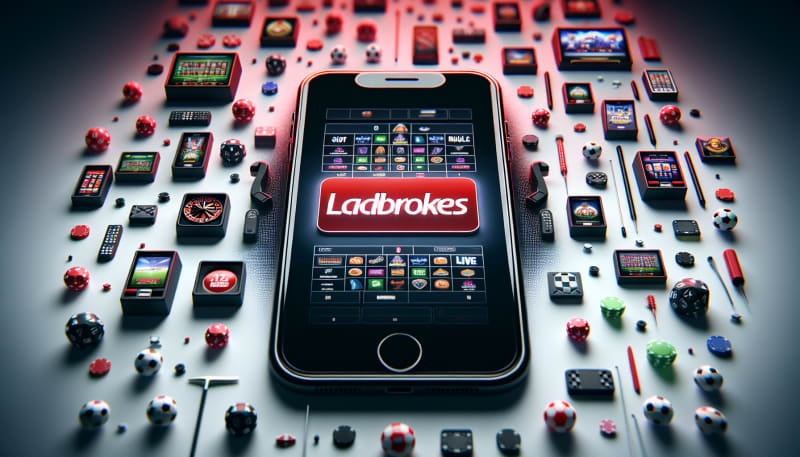 Additional Gaming Options
So you've heard about the customer support and solid rep at Ladbrokes—great. But what if poker isn't your only vice? What if you're a jack of all trades, looking to conquer more than just the river card flip?
Ladbrokes doesn't put all its chips in one basket. They've got a full-service online casino that's like a digital Las Vegas, minus the all-you-can-eat buffets and cirque du soleil. We're talking over 290 games, people. That's enough to play a different game every day without repeating for almost a year. But who's counting?
Slots more your style? They've got all the spinning, flashing, and music-making machines to keep your heart racing. The themes range from your favorite movie to that dream vacation in Egypt you've been putting off for years. Fancy a go at the table games? They tick all the right boxes with blackjack, roulette, and more. You might not get comped drinks, but hey, at least there's no one spilling them on you!
Ever dreamt of winning the lottery? Sure, who hasn't. Ladbrokes offers lotto games for those times you're feeling extra lucky. And then there are the live dealer games—a chance to dress up in your finest PJs and still experience the hustle and bustle of a casino floor.
But wait, there's more! (I always wanted to say that). If you're the type who gets a kick out of sports, the sportsbook will feel like your personal playground. Varieties of bets across different sports are available, with such user-friendly navigation, you'd think they implanted a GPS in your brain. And the payouts are so quick, you'll wonder if they mistook you for Usain Bolt.
So, all in all, are you ready to emerge from the poker rooms into the wider world of online gaming? Before you ante up in these other arenas, remember: the competition might be different, but the thrill is the same. Let's shuffle over to the 'Player Base and Competition' section, shall we?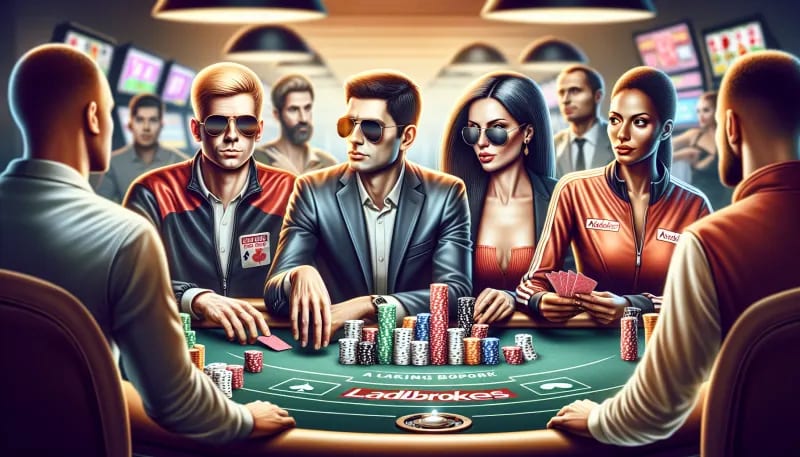 Player Base and Competition
So, following the smorgasbord of casino and sportsbook delights, comes the main event: poker. But who am I kidding? We all know the score. The site is teeming with sportsbook aficionados and casino enthusiasts, all trying their hand at poker. And why not? Everyone loves to think they've got a poker face.
Now, if you're anything like me, you've been around the felt enough to spot a shark from a fish. And, let's just say, this site's poker room? It's like an aquarium. Chock-full of fish. Isn't it just delicious when a site's roulette roller tries to bluff with the finesse of a bull in a china shop?
I mean, sure, the competition isn't exactly what you'd call 'cutthroat'. More like a friendly game at your uncle's barbecue – where Uncle Ron thinks he's the next Phil Ivey after one too many beers. But hey, who's complaining? I love a good family gathering as much as the next guy, especially when it's lined with the sweet scent of easy money.
Can you blame them, though? They come from a world where chance reigns supreme, and they bring their gold-plated horseshoes to our turf. It's a beautiful thing. They're betting like they've got a royal flush when you know they're just holding a pair of twos. Tells so obvious, I check them twice just to make sure they're not double-bluffing.
You've got to hand it to them; their wallets are fat from slot jackpots and lucky straight-up bets on double-zero. They stroll into the poker lobby, money spilling from their pockets, ready to tango with the cards.
But let's not get too overconfident, eh? Remember, even a blind squirrel finds a nut once in a while. So, do we capitalize on these well-funded optimists seeking the thrill of the flop? Is the sky blue?
Just keep your wits about you, and your pockets might just get deeper. It's open season on hopefuls, and I'm feeling like...well, like it's time to play some poker.