Vanessa Selbst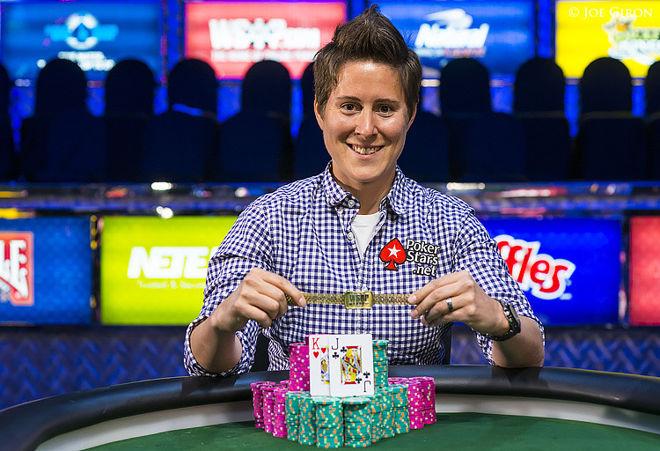 Selbst is probably the best poker player in the world, and this claim cannot be refuted that easily.
She ranks #1 on the female poker player money list and #41 on the all-time list.
To her name, she has 3 WSOP bracelets, 8 final tables, 20 money finishes, and 2 WPT final tables.
Loni Harwood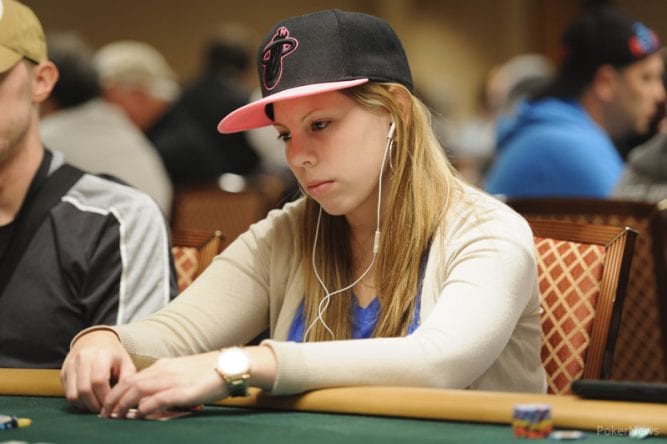 Hardwood is considered to be one of the most successful and consistent grinders on the tournament circuit.
She won two WSOP bracelets (2012 and 2013), both in NLHE events.
On top of making it to 5 WSOP final tables, she's also had money finishes in both WPT and EPT.
Victoria Coren Mitchell
Mitchell was the first female player to win two EPT (European Poker Tour) Main Event Titles (2006 and 2014) and the first to win a televised poker event (EPT London 2006).
When she's not playing on the tables, she writes poker columns and does commentaries on British poker series.
Joanne Liu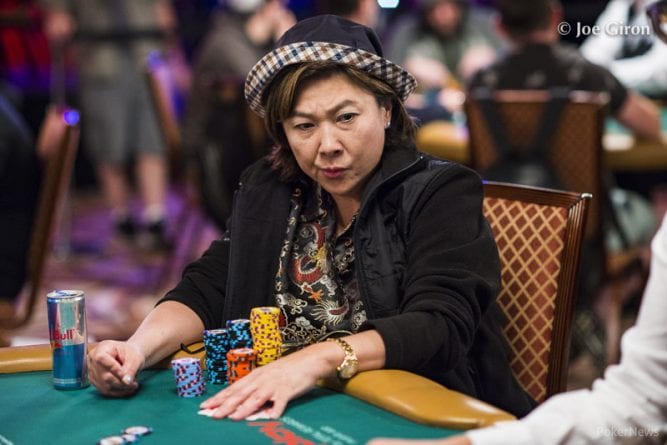 In 2004, she quit her job to become a full-time poker player and since then, she's proven to be one of the most skilled female professional poker player in the world.
Her notable accomplishments include 10 WSOP and 5 WPT cashes, and a 2nd place finish in the 2007 WPT Bay 101 Shooting Stars tournament just to name a few.
Jennifer Harman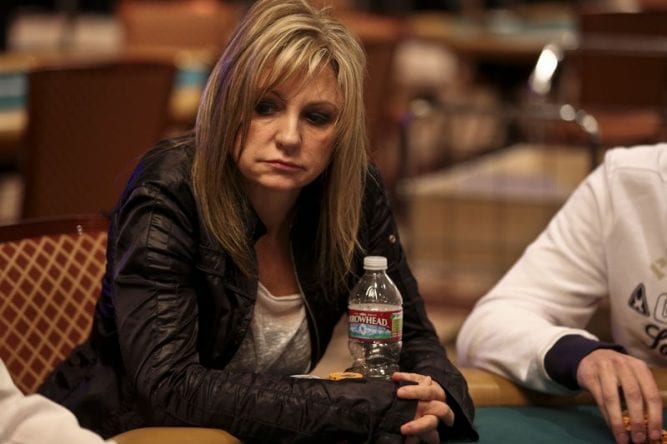 Jennifer Harman is one of the most successful female poker players in history.
She's won two WSOP bracelets and boasts of a whopping 12 WSOP final table appearance with 32 money finishes.
She's also the only woman to regularly play at Bellagio's high stakes cash game, the Big Game.
Annie Duke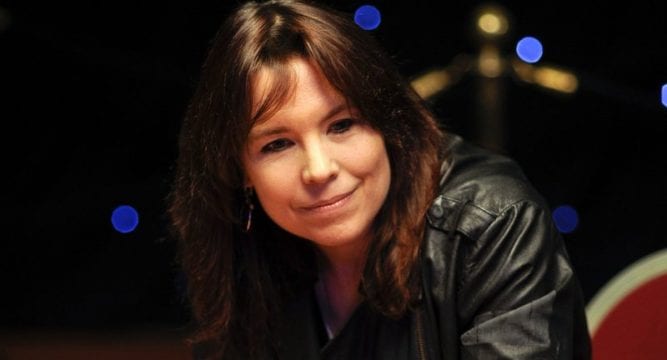 Dubbed as the Duchess of Poker, Annie Duke has quite an impressive career. She's finished 14th, 5th, and 26th in the Main Event when she first joined the 1994 WSOP.
She's also won WSOP Tournament of Champions and 2010 National Heads-Up Poker Championship, along with 38 WSOP and 4 WPT money finishes to her name.
Vanessa Rousso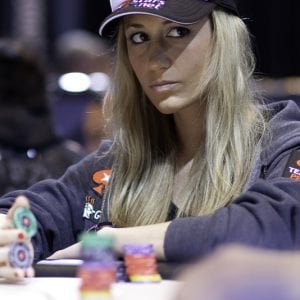 Dubbed as Pokerness and Lady Maverick, Rousso has quite the impressive poker career.
So far, she's had 17 WSOP money finishes, 2 WTP final tables, and numerous appearances in Poker After Dark.
She's also voted as one of the sexiest female poker players in the world.
Annette Obrestad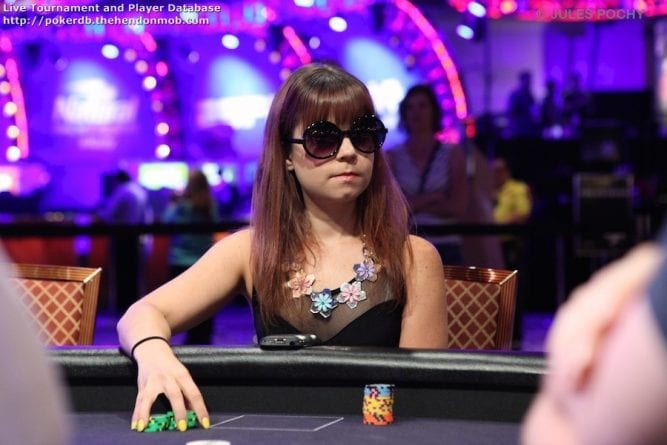 Obrestrad is a poker prodigy who began her career at the ripe age of 15, under the online moniker "Annette_15".
Back in 2005 and 2006, she won close to $1 million on UltimateBet, FullTilt, and PokerStars.
A day before her 19th birthday, she won the inaugural WSOP Europe Main Event, finishing with £1 million.
Liv Boeree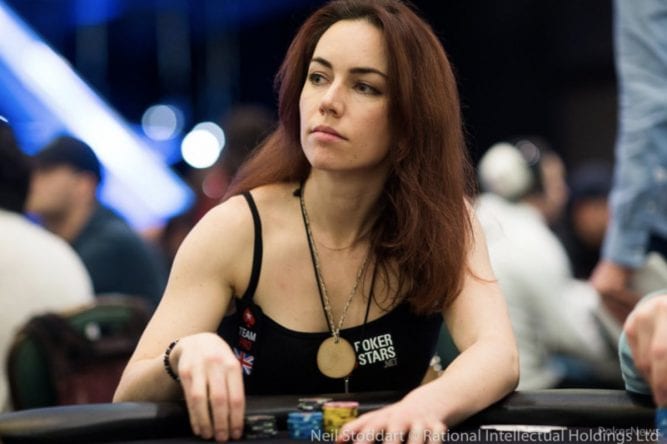 Liv Bouree started her poker career when she appeared on Ultimatepoker.com Showdown back in 2005.
She's also a reporter at the WSOP, EPT, and WSOP Europe.
She was also crowned the European Poker Awards' Female Player of the Year for three years consecutively (2014, 2015, and 2016).
Kathy Liebert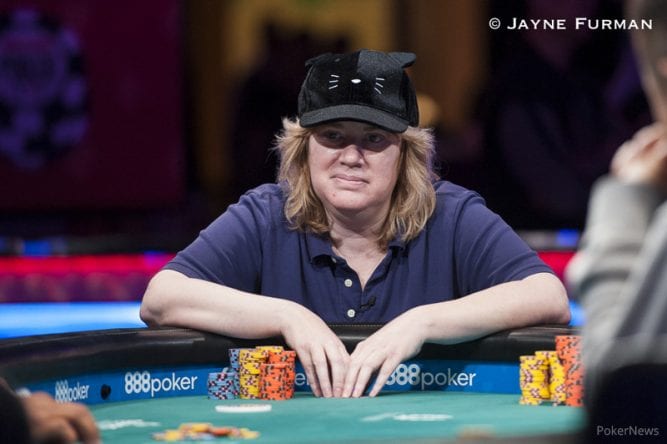 Liebert has had an amazing poker career with six WPT final tables and a 3rd place finish in the 2005 Borgata Poker Open in her long list of achievements.
She won a WSOP bracelets in 2004 $1,500 Limit Texas Hold'Em Shootout and has an incredible 47 WSOP money finishes.
Jackie Glazier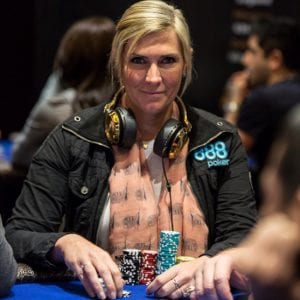 Glazier is Australia's best female poker player.
She's won a total of $1.3 million in tournament earnings, ranking her 24th on the all-time Australian list, and #1 on the female list.
Natasha Mercier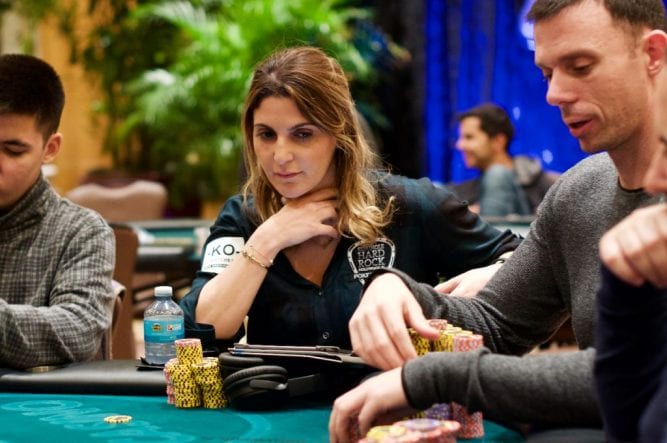 Just because she's Jason Mercier's wife doesn't mean she lives in his poker shadow.
She's earned more than $1 million in tournament earnings and starred online during the 2016 WCOOP series.
There's no doubt she's good. After all, she's receiving free coaching from one of the best poker players in the world.
Maria Ho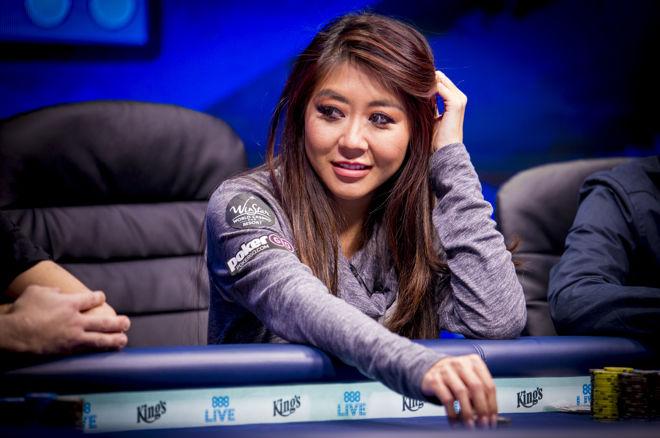 Maria Ho is not one without impressive achievements.
To start, she's 10th on the all-time female money list and has over $2 million in tournament earnings.
She's had 6 2016 WSOP cashes and a final table to prove that her skill is just as impressive as her looks.
Xuan Liu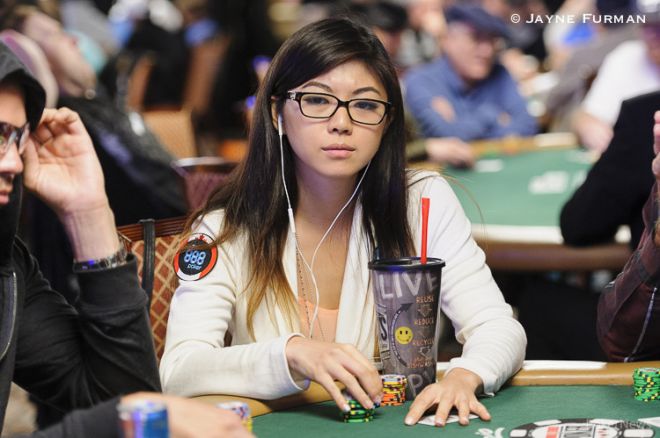 Liu started to play poker when she was in university, and became a professional poker player after graduating.
She boasts of $1.4 million in live poker tournament earnings and is considered to be one of the most talented young poker talents today.
Gillian Epp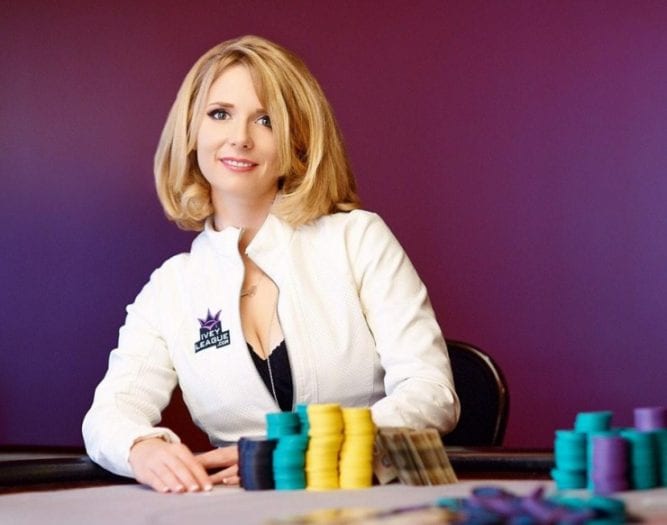 Epp wasn't always a poker player.
She started out as a dealer in a local casino and realized there was more money to be had in playing the game than dealing.
She quit her job and played online at first before transitioning to live poker games.
Since then, she's traveled the world and played against the top poker players in the world.
Allyn Shulman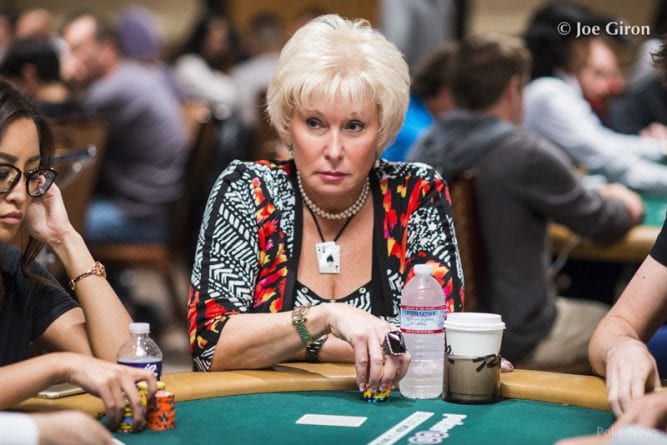 Shulman was a successful attorney before she played poker as a hobby.
But hobby turned into a career as she, her husband, and stepson Jeff would be the first family in history of poker to have three family members at the WSOP final table in the same summer series.
Her lifetime earnings are just above $1.2 million.
Maria Lampropulos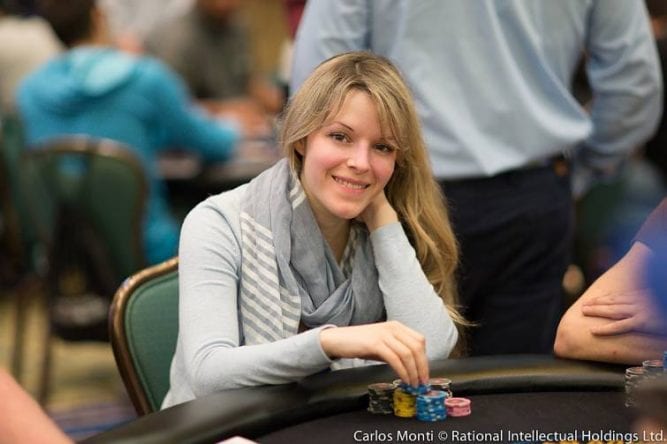 Lampropulos hails from Buenos Aires and started her poker career in 2014.
Despite only having a few years of playing professionally, she's still managed to achieve almost $3 million from live tournaments with various wins at the EPT and five cashes at the WSOP both in 2016.
Kara Scott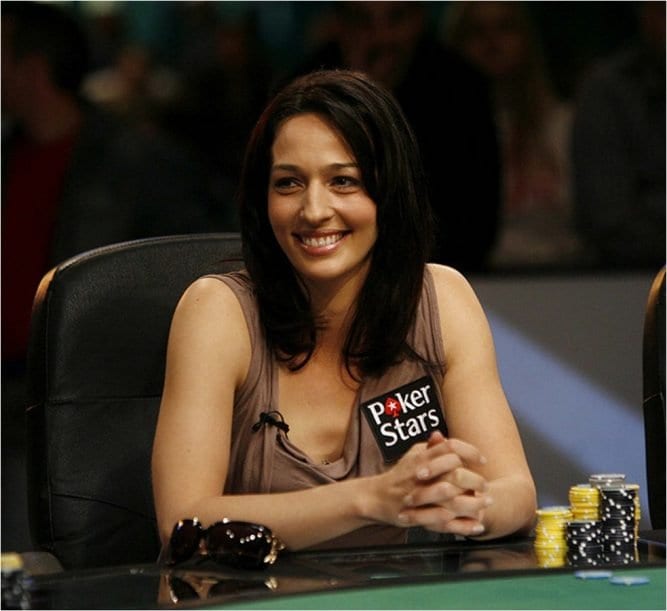 Born in Canada, Scott is one of the most beautiful women in media that loves spending her time at the poker table.
Apart from her looks and hosting techniques, she's had incredible success at the tables.
She was the second woman to ever cash in back-to-back WSOP Main Events in 2008 and 2009.
Lauren Kling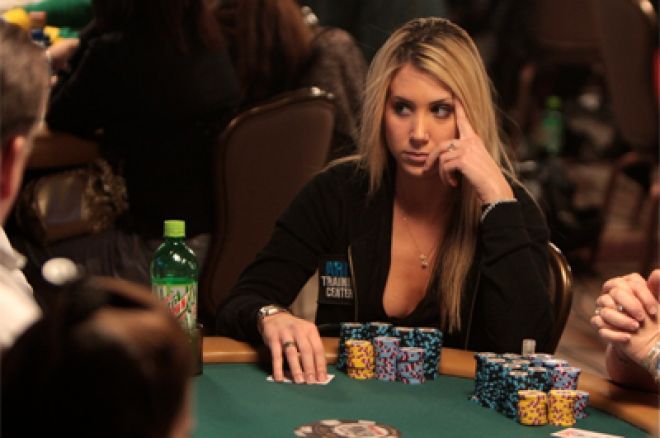 Don't be fooled by Kling's lovely looks.
This woman has honed her skills online before transitioning to live cash games.
Analytical and quick to think, she knows when someone is sizing up her stacks.
This makes her one of the most technical players in the world. When she's not playing, she's an analyst for WSOP.
Melanie Weisner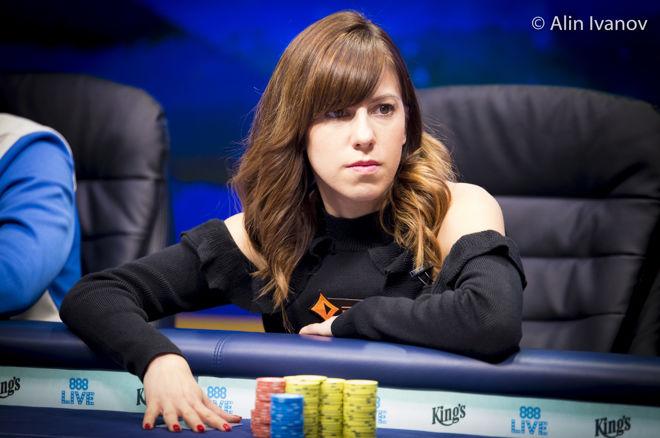 This fiery redhead has made a name for herself in online poker.
She's won over $400,000 in online tournament winnings when she was still in university and continued to hit both online and live circuit after graduating.
She's ranked 39th on the Women's All Time Tournament money list and has won over $700,000 in live events.
Fatima Moreira De Melo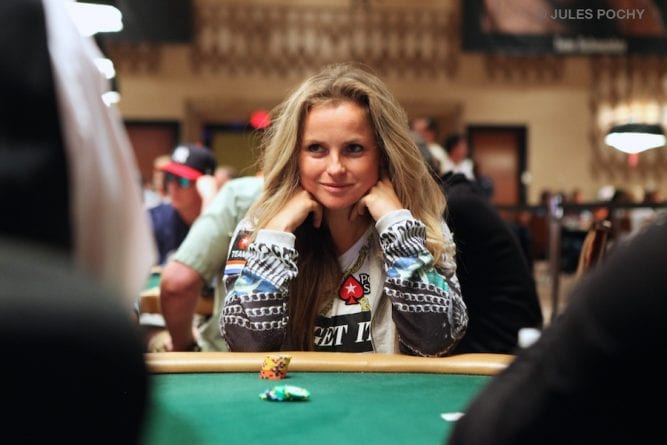 To say that De Melo is an accomplished poker player is an understatement.
First off, she won the Olympic Gold in 2008 as a member of the Dutch national field hockey team.
She has a Master's Degree in Law and is a popular personality on Dutch TV for years.
Did we mention that she's also an incredible poker player on the EU poker scene?
Lisa Hamilton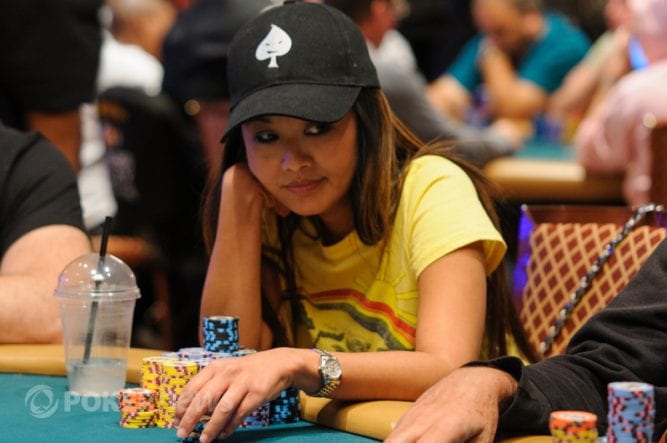 2 years ago, Lisa netted a career high earning of $200,310 after winning second place at the $1,675 No-Limit Hold'Em Event at Bally's Las Vegas.
Prior to that, she's already had profitable finishes in her poker career, including a $195,390 prize from the $1,000 Ladies No-Limit Hold'Em World Championship in 2009.
Kimberly Lansing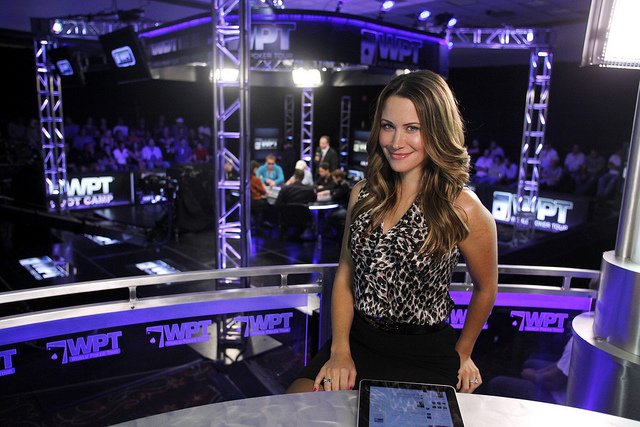 Lansing is living the life as she's mixed two of her passions together to build a career out of them; poker and journalism.
She plays, writes, and talks about poker. Her skill is just as impressive as her looks, and she remains calm under pressure.
Gaelle Baumann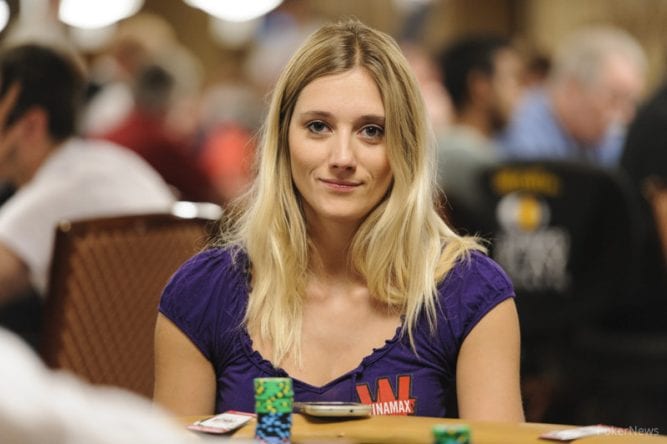 If you're a serious fan, you'll recognize Gaelle from the 2012 WSOP where she won $590,442 in cash after finishing 10th in the Main Event.
She's made a career out of playing online cash games among limpers, having won $7,000 in online winnings.
Sofia Lovgren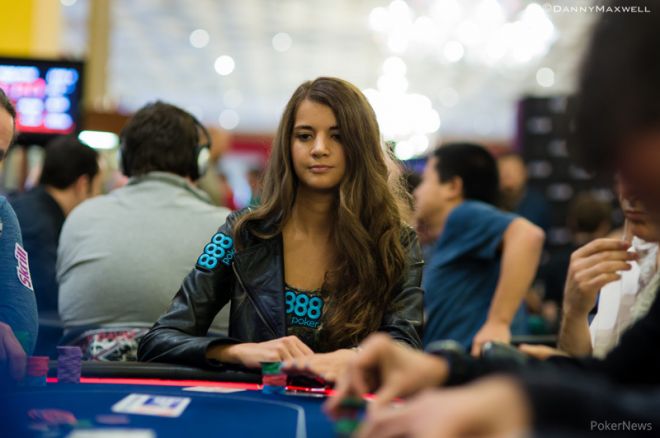 Lovgren is a professional poker player from Sweden and is now the Ambassador for 888poker, the second biggest poker site in the world.
No biggie for someone like Lovgren, right?
She's made a career out of playing mid-stakes NLHE, both live and online, and has gone to appear in major events like EPT, WSOP, and WPT.
Ana Marquez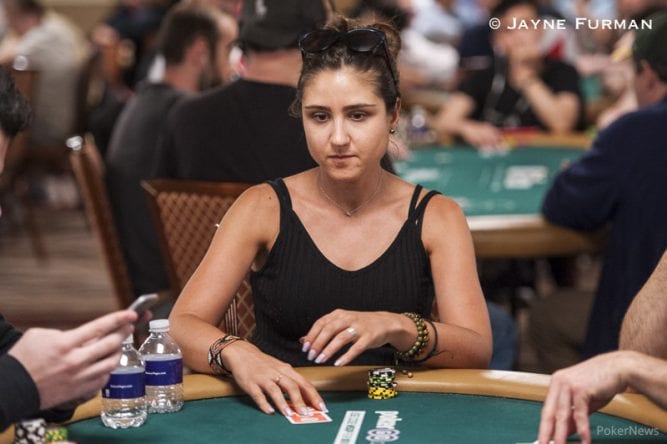 Ana Marquez fell in love with poker strategy, so she wrote her thesis on the history of poker.
Since then, her poker skills have improved where she was able to bag a 10th place finish at the PokerStars Carribean Adventure Tournament for $155,000.
After that, she signed with no less than the best poker team in the world: Team PokerStars Pro.
Evelyn Ng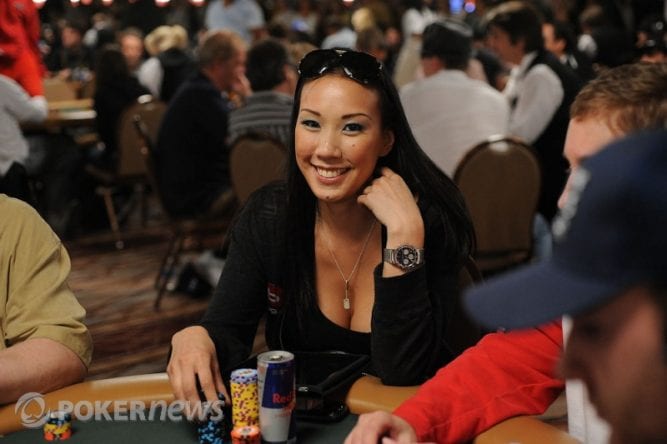 Ng launched her poker career after bagging her first WSOP cash in April 2004 and bagging a second WPT cash in 2005.
She also finished 22nd in the PokerStars Carribean Classic.
She's yet to bag her first WSOP or WPT final table, but it doesn't make her less of a player than anyone else on this list.
Sandra Naujoks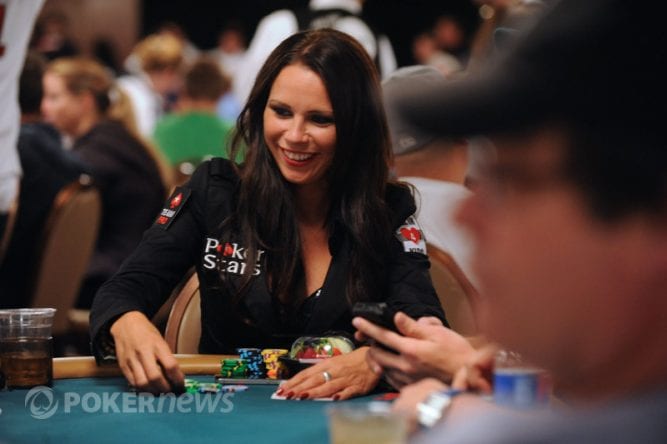 Dubbed as the Black Mamba, her blue eyes can melt steel and her lips can distract her opponents, but it wasn't her looks that earned her a spot on this list.
She took the poker world by storm in 2008 when she hit the tables as a pro. After her first five tournaments, she finished 10th placed and had two big first place finishes.
She also took home almost $1.2 million from 2009 Pokerstars.com EPT German Open.
Isabelle Mercier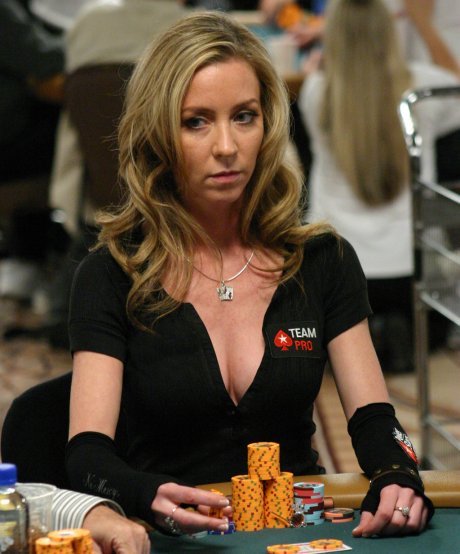 Mercier only started to play professionally but she's already made her mark in the poker world with a whopping lifetime earning of $250,000 in poker tournaments.
She's still on her personal conquest to win poker titles and travels the world in pursuit of that goal.
Katja Thater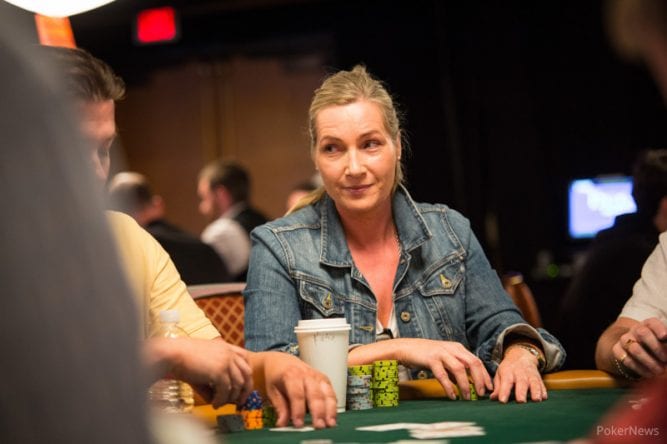 Thater wasn't always a professional poker player.
She was the director of an event and marketing company before she played professionally.
She won her first WSOP bracelet in 2007 in the $1,500 Razz event.
She also has major tournament finishes under her belt including a 4th place finish in the 2002 Austrian Classics and a 5th place finish in the the $1,000 World Championship Ladies No Limit Texas Hold 'em event in 2007.
Natalia Breviglieri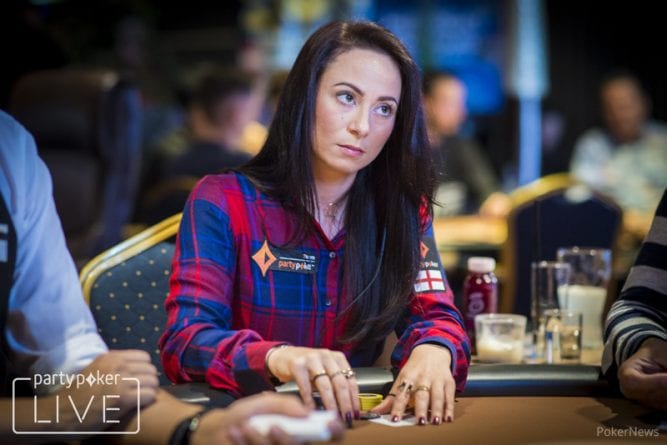 Breviglieri proved her poker skills by adding notches of tournament cashes in Russia, Australia, and even Morocco.
She's earned over $165,000 in live winnings and has developed quite the reputation of being a regular on the final tables of the PartyPoker's Power Series Events.
Maria Konnikova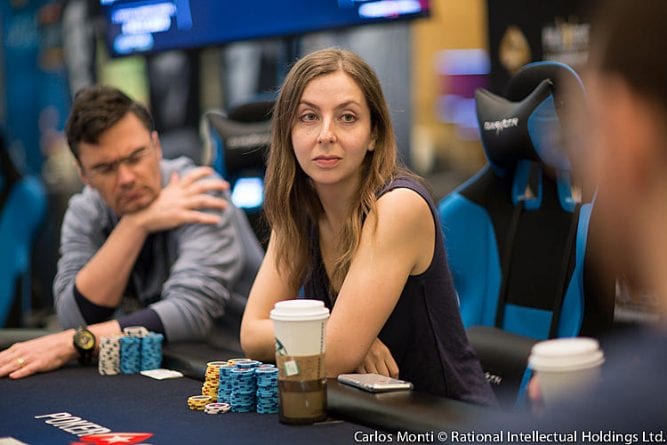 Konnikova never imagined playing poker on a regular basis, let alone playing professionally.
She's got a Ph.D. in psychology and has written two best-selling books.
It wasn't long before her research into poker made her fall in love with the game.
She focuses exclusively on NLHE tournaments and a little bit of Pot Limit Omaha.
Muskan Sethi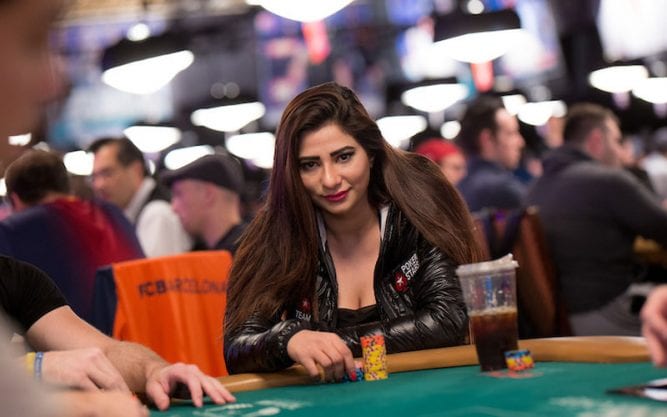 Sethi started poker at a young age after inheriting her love of card games from her grandmother, who was a known cardplayer in their country.
Her career in poker started when she qualified for the TV show named Sharkcage and went up against the biggest names in poker for $1 million in Barcelona and it's only gone up since then.
In April 2018, she was named as PokerStars India Brand Ambassador.
We said it once and we're going to say it again. Poker is no longer just for the guys.
These poker girls are not just good looking. They're the best at what they do and they continue to inspire countless others to pursue their passion for poker.