Review your poker stats
The first step is to review your stats.
There is a reason all these sites offer advanced features on their stat scores. Grab all the charts and graphs you can and sit down to spend time with them.
You aren't looking for how much you win or lose; you are looking for your patterns.
Reviewing your stats is your first step to learning the realities of your habits of play.
Bluff Right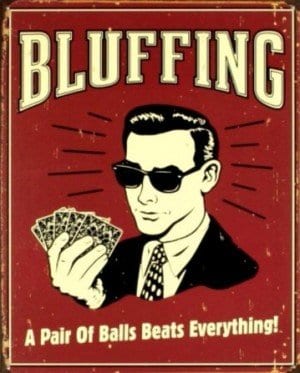 When players are more likely to fold, one of the best poker strategies is bluffing, and this works well in tight tables.
However, your loss in the poker game could be that you were not bluffing right.
As you do not have many advantages in the low limit tables, bluffing should be used in high limit tables.
This is necessary to prevent your opponent taking the chance to call your bluff.
Also, you should be cautious when bluffing, no matter the skill of your opponents.
It could be to your downfall when bluffing too often.
Also read: 10 Amazing Tips for a Successful Poker All-in Strategy
Learn from them
As said earlier, don't pay attention to whether you were winning or losing – pay attention to the pattern of how you were winning or losing.
The first thing to look for is any simple pattern – like a specific time of day.
If all your losing streaks are getting racked up at 3 am, maybe you are too tired to play.
It could also be that at 3 am your time you are up against players in another time zone who may have higher stats and skills than you.
Look at what you do when you start to lose, do you bet conservatively or go all – into bluff or bully?
Spot your patterns and then be proactive about changing them.
See your patterns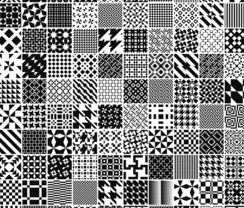 Many of the advanced and pay stat software packages will take the guesswork out of spotting the patterns for you by running formulas that will lay them out in black and white.
Once you see your patterns, you have to decide how you need to change them.
Do you get on a monster streak and become careless?
Do you get on a losing streak and become desperate?
Sit and think about why things happen and then start to work towards becoming more mindful about recognizing when these patterns are triggered when you play.
If you know your patterns and habits, you can break them with practice.
Control Your Emotions
One of the reasons why you are down in the poker stats could be because you have failed to conceal your emotions.
When playing, you should avoid making any noise, as that is the best way to win.
You will hardly hear a good player on the table saying anything except when placing his bets, and even when doing that, he does not say many words.
Instead of chatting with other people on the table, you should concentrate on the game, as your main goal is to win and make money.
There are players who distract their opponents by talking to them, but that could be a bad strategy, as they could as well lose focus and end up not taking advantage of some key opportunities during the game.
This also works when playing poker online – you should concentrate on the game.
Also see: Why Playing Three Card Poker Is Easy And Fun
Watch Your Opponents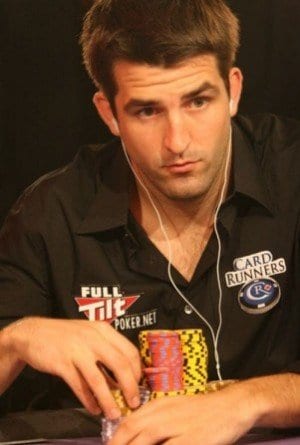 If the poker stats are not in your favor, you might have been failing to watch your opponents.
This is a bad attitude!
You should never stop watching other players in the game, as you are being watched closely by one or two of them.
As you watch them, you should make moves which make you remain unpredictable.
Winning poker hands requires reading the other players; you will perform better than a player who just goes by the cards in his hand or by the odds that the other player could have a better hand.
Know when to risk
Stats can also show you when you played too conservatively.
It can be a habit that we all fall into because no one wants to lose what they have gained.
But if your stats are revealing that you are playing strong; but not betting to reflect it – it is time to become willing to take more risks.
You can use your stat review to establish a raised limit for yourself that you can use; until you are more comfortable with increased risk.
It can take some time to make a practiced act a habit, but you'll know when it has happened when your next review of your stats reflects a winner.