The tournament
The tournament is where you would end up playing the game.
This style of game is different from the normal ring games (or cash games) that most people play.
One difference is that you are not allowed to cash out the chips you have at any time you want in the game.
Another thing to remember in this kind of game is the size of your stacks (chips).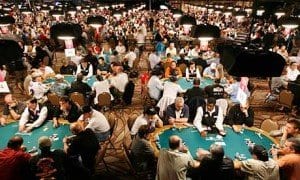 In a tournament style, it is not an exception to see one player with a massive stack of chips while the other player may just have a couple of chips.
That is how the game goes.
Remember, the more chips you keep, the better it will be for you to play on in the tournament.
The tournament itself is comprised of 3 parts: The beginning, the middle and the end.
We discuss what you should and should not be doing in the next part.
The beginning:
This is the start of the tournament.
At this point, there are many players who are all playing to get to the next part.
Here all the players have had the same experience and the same number of chips to start with. At this stage, it is best not to try something rash and out of the ordinary.
One great strategy is to try and get the chips from the weak players at this stage.
In the beginning part of the tournament, Phil Gordon suggests that the early part is meant for wily players to steal the blinds. The idea is to amass chips early on to establish your chip count and get an average stack.
Try to get as many chips as possible to gain leverage in your play early in this round. Getting them in the latter stages will be difficult since you would be playing against much more difficult and experienced opponents.
A reasonable strategy is to keep your cool and play a non-aggressive game although some experts would play differently and go hyper-aggressive to get bigger stacks early in the game.
The rule of thumb is that more novice and experienced players would play cautiously during the early stages.
For example, if there is a player who is putting in a big bet you can be sure that he has the cards to back it up.
It would be unwise to go Evel Knievel and do death-defying bets that would jeopardize your tournament life. Very few players would be looking to gamble at this point.
Ideally, you should only bet big once you have a very good hand, no point in bluffing, just try to close the game and move on to the next stage with chips that above the normal.
But experts, like Phil Gordon, say that the problem with beginners is that they're too careful. It's okay to be cautious during tournaments, but the pros can read telltale moves of noobs.
Check out: You Want a Second Income from Poker?
The middle:
This is where the real game gets going.
Assuming you were successful in stealing the blinds in the early stage, this is where you will start with a lot of chips and could end up with just a few chips.
Here the blinds become more and more valuable and this can lead to elimination if one is not careful. The middle is often referred to as the deep waters of every tournament.
This stage often makes or breaks a poker player's tournament future.
At this point in the game you cannot just sit and wait for a good hand to come to you, you have to take action and try to get something done.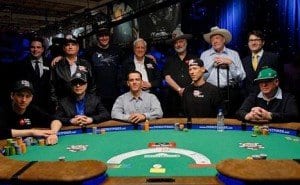 Now is the time to take some risks, if you have a good stack of chips, you should try to win big and get the other chips.
It is better to take a risk when you have so many chips.
How do you do that?
Poker wisdom suggests that you play your best in this stage when you know how to capitalize on your table position.
Are you first to act?
Are you last to act?
How many players are in the hand (meaning, how many players are still live for a specific betting round)?
Even if you lose out once when you have the chips, you can still go again. If you try to go all-in when you have a few chips or take a risk when trying to bet with fewer chips, one mistake can mean the end of your tournament.
The main aim is to be in the game and move to the next round, which is always the money-round.
Related article: Why I Love/Hate Tournament Poker
This is the point where you can end up winning some money, so stay alive and try to move on. In bigger tournaments like the WSOP, most players are after being "in the money."
That means they reached the ranking of players who will get paid off by the tournament. It would be great to make it to the final table, but sometimes you would just know that the hand is folding.
You just need to get "in the money" to recoup your initial investment, which is your tournament buy-in, or get some financial rewards more than your buy-in fee.
The End:
This is where most players will have very few chips and a few will have a huge number of chips.
You need to play aggressively here as most players will also be looking to go for the win. Players will be looking to go all in whenever making bets and the same tactic should be used as well.
You need to ensure that no mistakes are made from you to have a chance of winning, as with most games you do need a bit of luck to win the big pot.
If you have the right cards and your luck is there, you just might end up winning the big prize.
You need to have a gut feeling to win it, you are already in the money stage of the game, what is there to lose?
Did I win?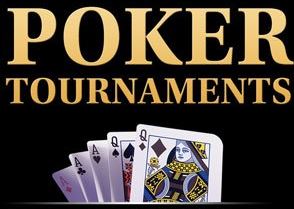 To get a feeling of tournaments, you need to take part in them.
Practice your game as much as possible before trying to step up to tournament play. There are amateurs and professionals all trying to win big at these tournaments.
Play as many tournaments as you can, that is the only advice that can be given since nothing but the real thing can help you become a better poker player.
Don't think that you would end up winning the big prize as soo
n as you enter a tournament, that would be unwise.
Practice makes perfect and this holds true for poker as well. You can learn a few more techniques on how to deal with tournament play here.
This will help you to accumulate chips better and have a better understanding of when to bet and not.