1. Opponents try to take away from you
Unlike other sports, poker is a game where the opponent tries to knock you out completely.
Like in a war, if 2 forces are fighting one another, there is only one winner, the same is said about playing a game of poker, its eat or be eaten at the table and you need to ensure that you are still standing after a game.
2. Know your team
There is nothing better than knowing what you have at your disposal, this is where the knowledge of hands will come into play.
So read up on what you have and what are the chances that you have to win the hand.
The more information that you have about the cards you is dealt, the better it is.
3. Know your opponent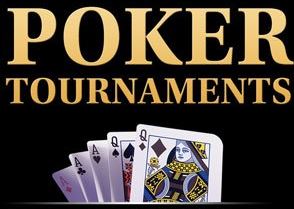 You need to know what you are up against.
Before preparing to take on someone try and get to know as much information as you can about the opponent, this will help you out later on when the game is extended.
4. Patience
Like any battle, patience is key and the same is about playing poker tournaments, without patience and having to rush all the games will make you lose the game and a lot of money.
Be patient and play the hands without patience you will not survive even one round at a poker tournament
5. Learn on the fly
You should be adaptable to various situations.
No situation will stay the same in any war or poker game, so you should know how to deal with any issues that may arise when playing the game.
6. Have a plan B
Going into any tough situation with just one plan is suicidal and the same is said about playing in the game of poker against crafty opponents.
So you need to have a plan b or even a plan c or a plan d, there is no harm in having alternate plans in case things don't go your way at the start.
7. Read your opponent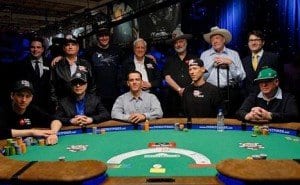 There is nothing better than learning about your opponent while they try to play the game.
Players often have different tells and body movements which can give away what kind of cards have been dealt to them.
This is something that should be considered when playing against any group of players, keep an eye out for the bluffs that they might throw at you.
You can do the same as well by bluffing against them but don't get caught too often doing it else you can lose the game as well.
8. Keep a cool head
Like any army general you need to keep a cool head to help take decisions.
There is no point in losing your mind trying to deal with an opponent who might take advantage of your condition.
So it is imperative to stay cool, calm and collected, else it can lead to disaster trying to deal with your opponent.
9. War games
Like any good army you need to take part in war games, you do not need to go into a proper war.
All you need to do is practice playing against all your friends or relatives to learn not only about how to play against different opponents but also how to develop your own playing style.
Ok, so it really is not a war game but rather a practice session but that is how you should think about it when you go to play.
10. Don't go all out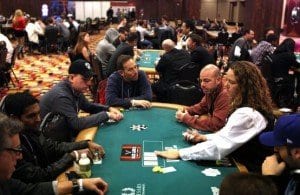 Don't ever underestimate your opponent and go all out in attack.
David Vs. Goliath is one which should stick in your mind that even the players with no experience can knock off the big players.
Keep in mind that poker is also a little luck, so even if you have prepared well don't be overconfident of beating anyone, you never know how the poker god's may not be on your side one day.
11. Win some lose some
Whether you like it or not, you will not win every war you take part in.
Just try to ensure that you do not end up losing more than you end up winning.
Luck and skill play a part in every poker game, so thinking that you will win everything is stupid and ridiculous, so play smart but don't expect to win.