Some tips and tricks to playing stud poker
One tip which should be kept in mind is that anytime your hand which is high is beaten you should fold unless you believe you have the best hand.
If you start the game with a pair of cards which are of high value it is expected that you should play really fast so that you can eliminate as many players as possible.
You should not be with a pair of cards which are small unless they are hidden or the side card that you have can defeat the board.
You should pay attention to the board, keep an eye out for the cards which can cause great damage to the game that you are playing and can improve the chances of your opponents to win.
In case you find yourself in such a situation, fold the hand early so that you can save yourself for later.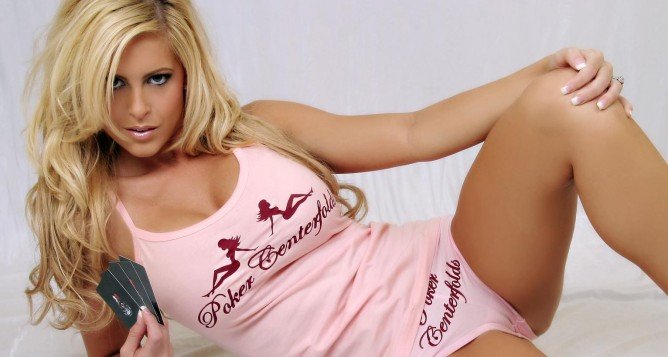 Check it out: The Poker Tournaments You Absolutely Must Visit At Least Once In Your Life
Another strategy that you should keep in mind is you should not worry about folding.
This should only be done for the starting hands and those hands which develop later in the gameplay.
Look for a card which is dead in the suit or 2 or 3 cards which are dead and you are drawing to.
When you cannot find any reason to fold then you should start playing more aggressively like any other poker game.
The first 4 cards which are dealt are the major keys to winning the game.
If you get cards which help you out at the start then you can play the game and win the game based on the hands dealt.
However, if you can see that the hand is not developing according to what you want then it is better to get out of the game at the best moment rather than playing on and causing a lot of problems later on, probably ending in a loss.
Related article: William Hill Poker Review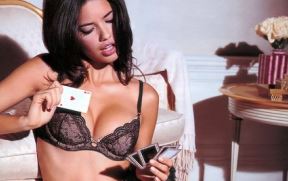 Some other tactics are similar to the tactics that are required in every game of poker; you are playing against 6 other players at the most.
Each player is different and no amount of practice can help you understand or predetermine how the game is going to be played at the table.
Also, do try and study your opponents and try to understand how they behave in every scenario.
Do they have tells?
Do they bluff?
Are they twitchy when cards are dealt?
Anything and everything can be used to an advantage if you get to know the mannerisms that players have when playing the game of poker.
Practice the game first at home with a few friends or relatives to help you get used to this sort of gameplay, if not the typical tournament poker and is a little different from that you would expect it to so do practice well.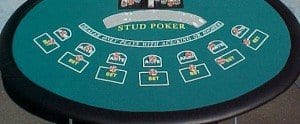 Another thing is to know when you have reached your limit and exit the game, you do not want to continue playing and end up losing that college fund that you have been saving for the past few years, do not do something that you would regret at the end.
The final tip for playing and trying to win at stud poker is to try to play your game and not try to play to other players.
No matter what they might be doing at the table and of course remember that poker is a game of skill and luck.
So you may need some luck to win the games but you may also need to have some skill to win the game.
You can learn a bit more about advanced strategies on stud poker when referring to the following link: http://entertainment.howstuffworks.com/how-to-play-7-card-stud-poker.htm and you can try this link as well http://www.pokerlistings.com/poker-rules-7-card-stud