Why People Love Three Card Poker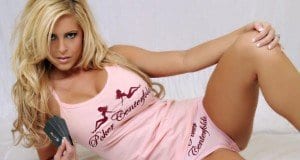 There are several reasons people enjoy playing the game.
These include:
It is a fast game. The game moves fast. However, you should be just as careful. When things move too quickly you can also lose your bankroll in a snap.
Strategies are easy to learn. You actually do not need a complex strategy for Pair Plus. As for Ante/Play, you just need to learn the basics of the game. Remember though that every decision you make affects how you win or lose eventually.
There are bonus payouts. Once you make the Ante and Play wage, you still qualify for a bonus payout. You can also get a bonus despite losing the hand to the dealer.
Three Card Poker Odds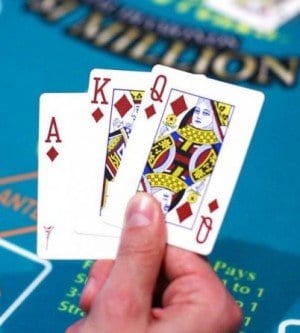 Pair Plus has a house advantage of 2.32% when played properly.
Ante/Play, on other hands, can go as low as 2.02%. You can call or raise 67% of the time.
If you develop a good strategy to lower the house edge, you can still be in action more than 60% of the time.
Three card poker follows similar rules to traditional poker.
If you have played poker at one point then you are familiar already with the rankings of hands.
If not, learning the value of these hands is not that hard. Once you are familiar with the ins and outs of the various hands, you can enjoy this game just as quickly.
Learning More about the Game
Three Card Poker also called tri-card poker is the American version of British Brag.
The game started three hundred years ago by the name Primero. The game is fast-moving using only three cards. The game evolved into Post-and-Pair before becoming Brag.
The game's popularity brought it to casinos in the United States eventually becoming Brit-Brag and Casino Brag. Throughout the years, it evolved further into Three Card Poker.
Three Card Poker bears similarities with the Indian game Teen Patti.
The main difference is that the three of a kind and straight flush rankings are interchanged.
Teen Patti combines none and high card together.
How to Play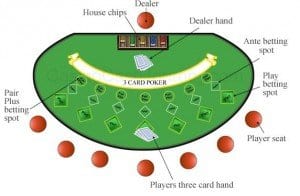 You bet two bards before any card gets dealt.
The two cards go by 'ante' and 'pair plus' bets. The ante bet is with the dealer whereas the pair plus is independent. The pair plus payout for 1 pair poker hands or better.
After you place your bets the dealer hands out three cards.
You decide if you play or fold.
The dealer's hand is hidden so you decide based on what you have.
If you decide to play you need to give out a bet similar to the ante. After, you compare your hand to the 3-card poker hand of the dealer.
This comes with 1-to-1 paid to both ante. You can raise the bet if you win over the dealer and the hand qualifies.
For the dealer to qualify, he or she should have a queen or higher.
Read more: Straddle Poker: Why The Pros Love It
If the hand does not qualify this gives you 1-to-1 on the ante bet only despite the player who has the best hand.
Additionally, 'ante bonus' pays out to straights (1-to-1), 3 of a kind (4-to-1) and straight flushes (5-to-1).
The dealer's hand pays out pair plus bets independently.
The side bet pays to 4-to-1 for a flush, 1-to-1 for a pair, 40-to-1 for a straight flush and 30-to-1 for 3 of a kind.
You can choose to decline the pair plus thought it may not be good for you if there is a straight flush while playing.
Other Tips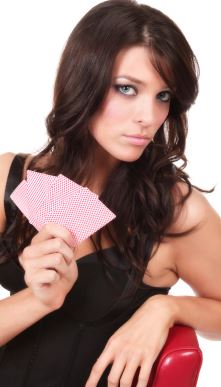 Your ultimate goal is to play or raise wager through Queen-6-4 or better against the dealer.
You can also result in simpler queens or higher strategy to achieve similar results.
The dealer may actually play using the simpler strategy.
Essentially, you can play with:
• Any pair or higher
• King or Ace high
• Queen high, if your second highest card is a 7 or higher
• Queen high, if your second card is a 6 while your third card is a 4 or higher
Certainly, if you go with higher hands this means you fold on everything else.
You have to patient and ready to do a pass. If you do not follow this, you risk increasing the casino edge up to 7.65%. That is from 3.3 % with the optimal strategy.
You have to play it a couple of times before getting the idea behind the game.
It may be challenging or a lot of things can happen at the same time but it should not be as hard to win.
Just like any poker game, you have to practice and learn the rules of the game. If you have the time, then explore the Three Card Poker game.
There is a reason why so many people are choosing to play it over other variants. It does not hurt to go for something new once in a while.