Why tournament poker?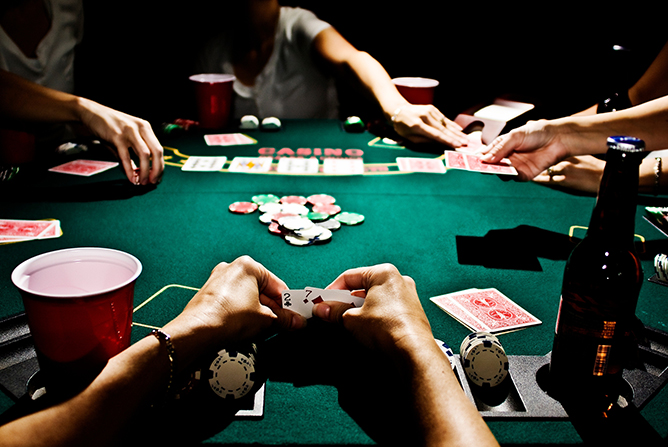 As Mike Sexton once said that you could be a chump one day and a champion the next in tournament poker that is one of the most significant features of playing tournament poker.
The chance to win big money.
As already stated there are millions of dollars up for grabs and the best players may lock you out from the top spots, even reaching the 2nd or 3rd round in the smaller tournaments can earn you a few thousand dollars.
Of course, there is a buy-in to play these games, but that is a risk that all poker players are willing to take.
There is no risk without reward, and that goes the same for poker tournaments, you have to take a bit of a chance to win it, but the rewards are substantial.
Another great reason to try out tournament poker is that you are up against some of the best players in the world.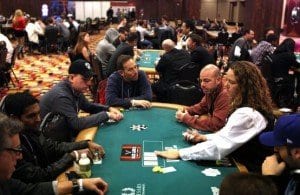 This is a bane and a boon for players, while you get the experience of playing with players of various skills there is also the opportunity that you would be out of your depth in these tournaments, and that would hit you hard, at least in your pride and your pocket.
Another reason to love tournament poker is the sheer excitement it involves, of course losing out at the table is not fun but watching other players duke it out for the championship is fun to watch.
The World Series of Poker and other televised events are fun to watch as you do not end up playing the game but can see how the pros deal with the pressure of trying to win millions of dollars and trying to outwit each other.
That just makes the game more exciting.
Tournament poker also helps you become more acclimatized to pressure situations, of course, you need to play the game and be part of a tournament, but that is only a part of it, the rest about how much you play and how much you learn is up to you.
Have a look: The Poker Tournaments You Absolutely Must Visit At Least Once In Your Life
Love it and hate it, you cannot ignore it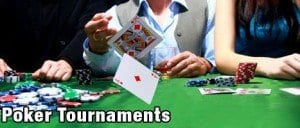 Tournament poker is here to stay.
More and more prize money is being offered at these tournaments, and it is only a matter of time before everyone is engulfed in it.
Tournament poker is enjoyable and frustrating on both ends.
If you have a winning streak, you will win a lot of money but as with all kinds of poker if you lose out, then you lose out big.
The buy-ins for tournament poker are much higher than in the usual poker games, so you do need to have big pockets before you start playing the games.
The love-hate relationship with this kind of poker is there for even the best players out there.
Tournaments can help you gauge your skills with that of the various players of the game however you can be taken for a ride from the pros as well, so you should be prepared for all the madness and excitement that is tournament poker.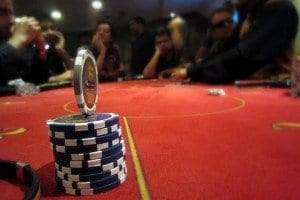 Before you set off for tournament poker, you do need to practice real hard because the game played at a tournament table is much more different than the casual games that you might have played and are accustomed to.
The game is played at a faster pace, even the online and the live poker versions.
You can end up playing multiple games online at various tables and can rake up some huge bucks or end going completely crazy and losing out all the balance that you had accumulated in the games which you had played.
You do need a bit of luck and bravery to win any poker game and the same can be said about poker tournaments.
You need to know when to go completely in or when to defend and hold onto your chips.
You need to be a little street smart to deal with the various people at the table and playing poker tournament may not be a hit with you instantly, but you might end up loving and hating the game in equal measure once you get to play it.
Poker requires luck and tournament poker needs a lot of luck for you to win big.