Introduction to William Hill Poker
So you want the scoop on William Hill Poker? Pull up a chair. This isn't your average poker room. Launched in 2002, William Hill Poker—part of the iPoker Network—is like that old pub where everyone ends up after work. Reliable and stuffed with characters.
Primarily catering to my fellow Brits, it's not just your plain toast with tea. The variety of games? Impressive. Ever heard of Twister Spins? They'll spin your head faster than that first pint on a Friday. Fast-Fold Poker for those of us with the attention span of a squirrel on caffeine? Check. And 6+ Hold'em, because who doesn't like new twists on old classics?
And let's talk about traffic, not the kind that makes me late for a tournament, but the daily swarm of players hitting the tables. The site buzzes like a busy bee hive. There's a seat for the recreational gambler who's just there for a laugh and the seasoned pro eyeing the pot like it's their next meal.
Let's not kid ourselves, the allure of strong daily traffic is the poker room equivalent of spotting a celebrity at the grocery store. It raises the question: Is everyone here to catch a glimpse, or are they trying to take home the big bucks?
Moving on, before you commit to a serious relationship with William Hill Poker, let's peek into the candy jar. You know, the Bonuses and Promotions part. Because who doesn't like a little sweetener to make the deal even more appealing?
But hey, is William Hill Poker the hidden gem in the queen's crown or just another hopeful suitor to the throne of poker royalty? Stick around. You don't waltz into Buckingham Palace without an invite, right? Well, consider your curiosity your ticket to the next section. Let's unveil the gifts they've laid out to welcome you to the fold—brace yourself for a dose of dazzle and maybe, just maybe, a touch of skepticism.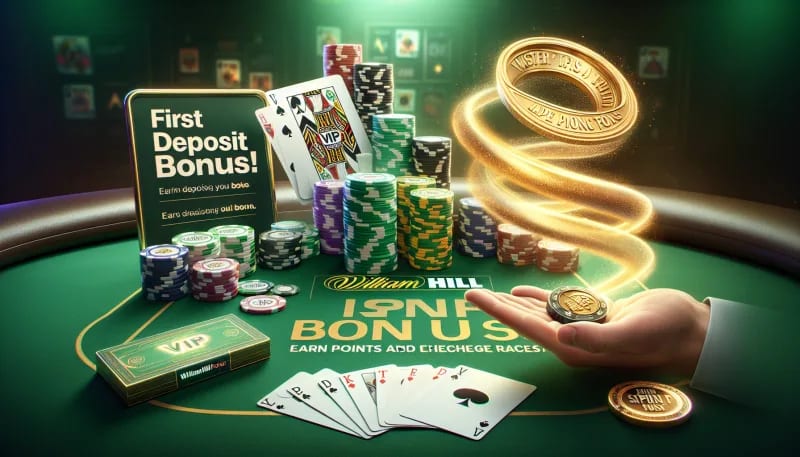 Bonuses and Promotions
So, you've waded through the introductory waters of William Hill Poker and are now probably thinking, what's in it for me? Trust me, my friend, your poker journey here might just have the right spice with their first deposit bonus. Throw in your chips, and they'll toss some back—like a friendly game of catch, but with cash.
Now, who doesn't love a good weekly contest? The weekly Twister spin races are a whirlwind that could leave you dizzy with joy—or just dizzy. It's a race, alright! Each spin could push you closer to the prize, or have you chasing your tail. It's a gamble but isn't that what we're here for?
The pièce de résistance has to be the seven-level VIP program. Seven levels—sounds like a video game, doesn't it? Level up, and there's no Princess to save, but you do get rewards like cash and ticket exchanges for points earned. And these points, they accumulate as you play because, apparently, William Hill likes to keep tabs on our poker devotion.
Ever feel like some of these schemes are designed to have a little bit of something for everyone, but you're not quite sure if that's generosity or strategy? I mean, it's the thought that counts as they say (or in this case, the freebies).
But let's keep it real, not every player gets to roll high on the VIP ladder. Some of us are crowned kings, others... well, jesters have fun too, right? And remember, those points you earn, make sure to spend them wisely—or risk the wrath of pointless point hoarding.
The real deal is this: whether you're a weekend card warrior or a seasoned poker vet, the bonuses and promotions at William Hill Poker seem to whisper sweet nothings like, 'stay a while and play'. But are they as charming as they sound? With the next section, "Game Variety and Popularity," ready to shuffle up and deal, maybe it's time to see if the game options are as rich as the rewards.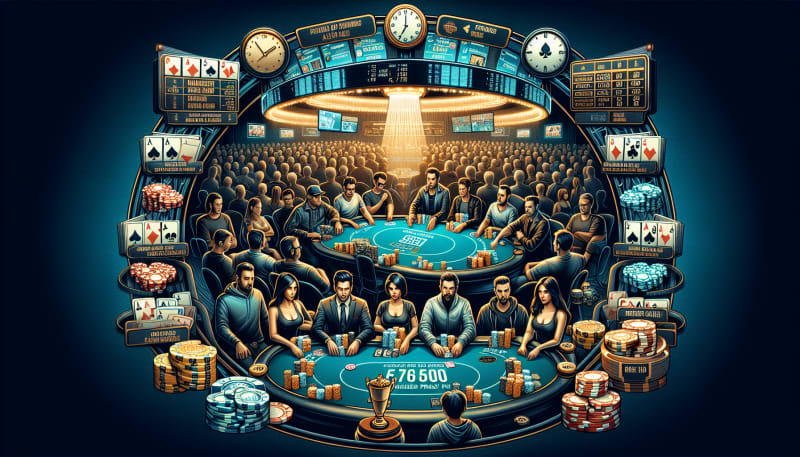 Game Variety and Popularity
Transitioning from the enticing Bonuses and Promotions section, let's shuffle up and deal with the variety of games on offer. The site plays its strongest hand with classic poker, rocking the 6-max format that many of us love for its fast action. And let's not overlook Hold'em 6+, where the deuces through fives take a hike, ramping up the action even more. When it comes to regular poker series, this place knows how to throw a poker party. Substantial guarantees? Check. Evening and morning traffic peaks? Double-check, with a side of 6,500-7,000 players bustling around the virtual felt.
Yet, as I peer through my skepti-cool glasses, I can't help but chuckle at the scarcity of high roller events. What's a high-stakes enthusiast to do? And if you're itching for those quirky poker avatars like 2-7 Triple Draw, keep scratching. Those rarer specimens are conspicuously absent from the roster.
Now, let's get real for a second. Who doesn't love variety in their poker diet? But, alas, the culinary poker spread here might leave the gourmets among us craving more exotic flavors. Is it enough to keep the thrill-seekers and the novelty-hunters in their seats? Only time and perhaps a few more shuffled decks will tell.
As our virtual chips get stacked (and hopefully not ransacked), we pivot towards the Software and User Experience. Will this next section be a royal flush or a mere high card in the world of online poker platforms? Stay tuned.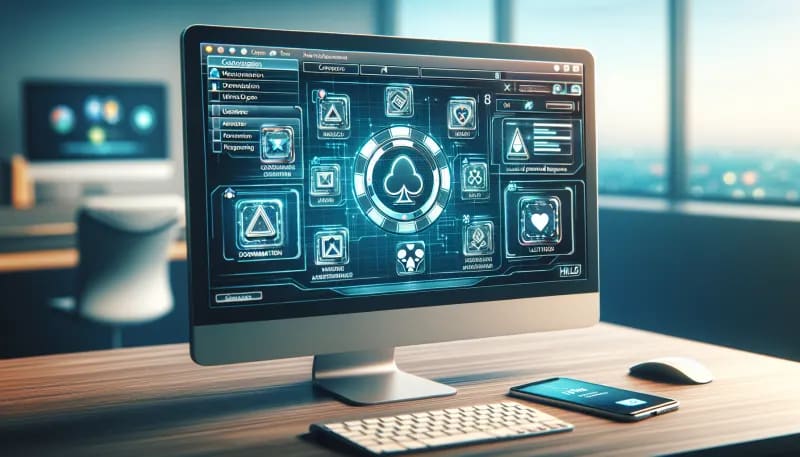 Software and User Experience
Talking about game variety, I can't help but poke fun at the techie side of things. Let's dive in.
Developed by Playtech, William Hill Poker flaunts a modern and customizable client. Fresh and snazzy, right? Well, almost.
Now, if you're a Windows user, you're in luck - it's your playground. But what about MacOS users, you ask? They're left in the lurch! No MacOS adaptation means you're riding the bench, Mac lovers.
There is a browser-based HTML5 version. However, let's face it, that's like trading in a Rolls Royce for a unicycle. Sure, they'll both get you there, but you'll miss the heated seats.
Less convenient doesn't quite capture it. It's like wearing socks with sandals—sure, you're covered, but at what cost?
And don't get me started on mobile. A native mobile app is conspicuously absent. You know, because who plays on their phone these days, right? Everyone, William Hill. Everyone.
It's like hosting a house party and forgetting to stock up on drinks. The guests will hang around, but they're silently judging you.
Every tap on that HTML5 version on mobile is a gentle reminder. An echo of, "Should've, could've, had an app." It affects the user experience more than I affect my chances of winning by wearing my lucky socks.
As we ease into Security and Fair Play, let's just say, with software like this, you might want to double-check your digital locks. You wouldn't want your less-than-ideal user experience to be the highlight of your poker night, would you?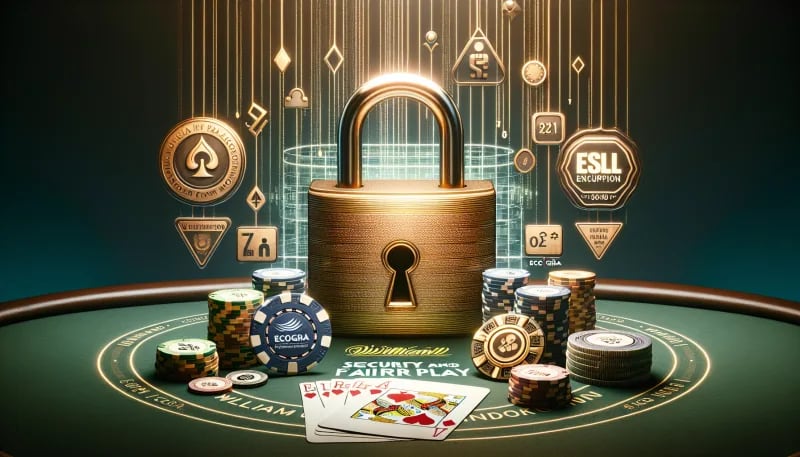 Security and Fair Play
Let's face it, we all want a fair crack at the whip when playing poker online. But how can you be sure that the chips aren't stacked against you? Well, at William Hill Poker, they've got licensing from the UK Gambling Commission. This is the equivalent of a poker room wearing a black-tie - snazzy and professional.
So what about the nitty-gritty, the behind-the-scenes magic that keeps your information safer than a straight flush in Texas Hold'em? William Hill Poker wraps your data in SSL encryption. Imagine your transactions doing the digital equivalent of ducking and weaving through Internet traffic with an invisibility cloak. Pretty cool, right?
You know who loves to peek at poker cards? Auditors. eCOGRA is that friend at the table who makes sure everyone's playing by the rules. And they give William Hill Poker the nod of approval. It's like having a bodyguard for your bankroll. They're the silent heroes, guys. Let's give them a slow clap.
Have you ever gone on a bit of a 'buy-in spree'? We've all been there. That's why player safety is a big deal. It's reassuring to know that features supporting responsible gaming are in place. They're like the bouncer at the casino door, only letting you play if you're playing smart.
Before we shuffle up and deal with "Deposit and Withdrawal Methods" in the next section, let's take one last look at those security details. They're important, they keep the game clean, and heck, they make sure I sleep like a baby knowing my pocket aces are safe. Now, isn't that what we all want at the end of the day?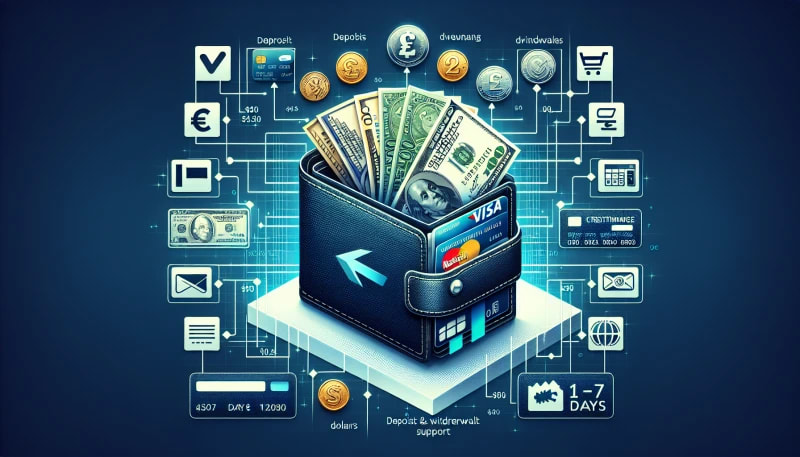 Deposit and Withdrawal Methods
So, you've checked the site's security protocols, and you're confident that your money is safer than Fort Knox. Great! But how do you get your dough in and out? The site offers a smorgasbord of payment options. I'm serious, it's like a buffet, but instead of food, it's currencies and payment methods.
Credit cards, e-wallets, bank transfers – you name it, they have it. And for those who embrace the digital gold rush, yes, they accept cryptocurrencies too. Is there more? Of course, because having just one option is like having a royal flush and only betting a buck. Boring!
Now, let's talk turkey. The minimum withdrawal amount is a cool $10. Not too shabby considering some sites force you to win a mini-jackpot before you can even cash out. And the maximum? A whopping $500,000! That's half a million reasons to play your cards right. But let's face it, hitting that high note would mean I've probably bluffed my way through a high-stakes game with a pair of twos. Could I be that good? Nah, just lucky.
Cashouts are processed within 1 to 7 days. A week might seem like a lifetime when you're waiting to spend your winnings, right? But hey, good things come to those who wait—or so they say. And before you can say "show me the money," you'll need to verify your identity. It's like they're double-checking that you're not an imposter trying to steal my—ahem—your winnings.
Now that your pockets are hopefully a little heavier (or at least, you have high hopes they will be), it's time to turn our attention to someone who will be there when things don't go as planned. Up next: Customer Support. Because even poker aces need a helping hand sometimes, don't we?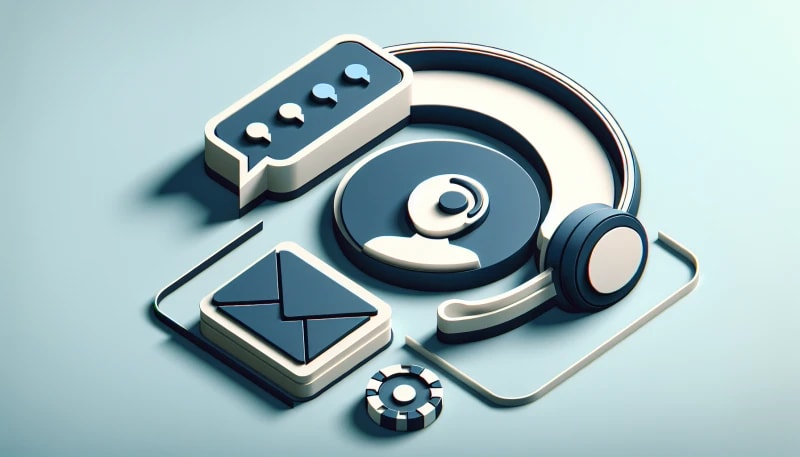 Customer Support
So you've mastered the deposit and withdrawal dance, cha-ching and bye-bye money style, but what about when you hit a snag? Enter the trusty sidekick of any online gambler: customer support. At William Hill, they're serving up help 24/7. That's right, whether it's dawn or dusk, there's a friendly voice ready to assist you. Email, live chat, or phone, they've got it all. But who calls anymore, right?
The team? Known for their friendliness, so imagine a virtual smile beaming through the screen or phone. Reliable too- they're the kind of folks you'd trust to watch your chips while you take a quick break. Now, I say exhaustive FAQ section, but have you ever really found the diabolically hidden answer you're looking for on the first try? I haven't. But kudos to William Hill for trying to cover it all before you need to ask, "Uh, what button do I push again?"
Now, I'm not saying you'll need to use Morse code to get their attention, but let's face it: some of us are more comfortable talking to our own shadow. Luckily, the live chat is snappy – a digital beacon of hope when you're looking at your screen, asking, "Why isn't this working?!"
You can think of them as your personal poker pit crew, ready to jump over the wall and get you back in the game. So while you might be skeptical that any customer support can feel like a warm hug, at William Hill, they come pretty darn close.
And remember, just like a good poker face, it's about how they handle the bluff and the inevitable "uh-ohs" that makes all the difference. Now, speaking of faces, let's see what the user feedback says about theirs, shall we? Onward to the User Feedback and Reputation part, my friends!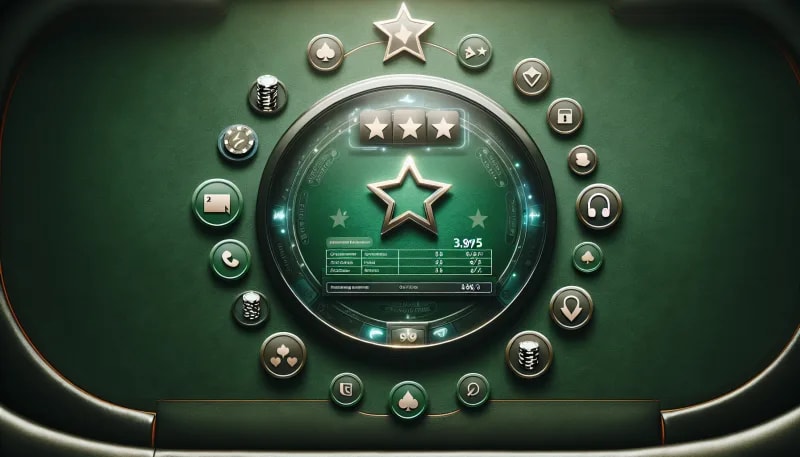 User Feedback and Reputation
I often wonder what's going through a poker player's mind when they rate a site. Is it the thrill of victory, or perhaps the agony of a bad beat that colors their opinion? For the players frequenting our high stakes tournaments, the adrenaline seems to be influencing their views positively. These thrill-seekers openly commend the pulse-raising challenges and the seamless software that rarely has them shouting at their screens - unless they're on a bad run, of course.
As for customer support, remember the last time you were all-in with aces and got cracked by a runner-runner flush? That feeling of injustice is somewhat mitigated here, thanks to a support team that actually knows the difference between a flush and a straight. Tip of the hat to you, dear customer service, for not sending us into a tilt-spree.
But, let's not kid ourselves. The bonus requirements can feel like trying to bluff a mind reader. Tough? You bet. Some users have been vocal about the hoops they're expected to jump through. They're not looking for a royal flush every hand, but would it hurt to make the bonuses a tad less challenging?
And graphics? Well, they say a picture is worth a thousand words, but sometimes, those words are, "Meh, it's alright." The visuals have landed in the realm of the decidedly average. It's not going to make your eyes pop out with excitement, but hey, as long as you can still spot the nuts, right?
Overall, we're clocking in at a user rating of 3.89/5. Not too shabby, I must say. But can we crank it to a full-house score? Maybe with a few tweaks and a little less graphical indifference. Remember, in the poker world, reputation is everything. Who wants to be known as the guy with the second-best hand, anyway?
But enough of this, let's not dwell on the nitty-gritty. It's time to wrap this up and shove our chips into the pot. Next up, the grand finale with the 'Conclusion'. Will it be a mic drop or a cry for a mulligan? Stay tuned.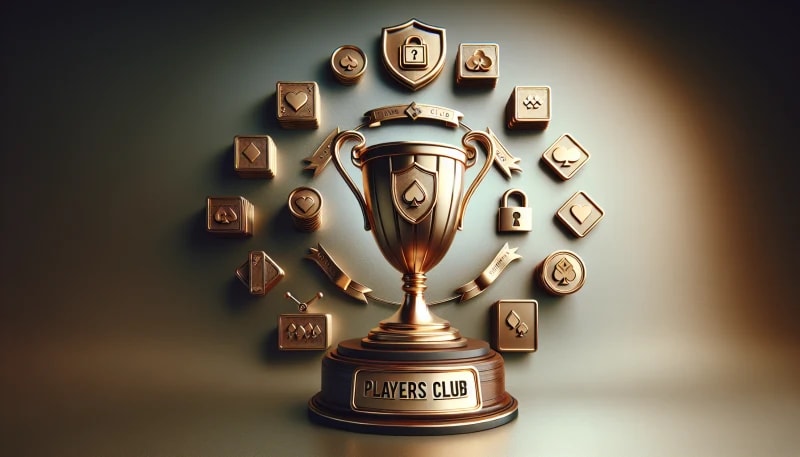 Conclusion
Alright, let's wrap this up, shall we? William Hill Poker. Sounds like a regal affair, doesn't it? A name synonymous with reliability and a touch of English charm. But is it truly all royal flushes and crowns? Well, sort of.
They've stacked the deck with a brilliant variety of games that could keep any card shark busy. And their focus on security? Tighter than the dealer's smile when you land pocket aces. You can almost hear the digital chips clinking together in a symphony of safety. It's reassuring, like having an ace in the hole.
But wait, there's more! The Players Club – talk about feeling like poker royalty. If you're like me, you know a good loyalty program can mean the difference between a full house and a broken bank. And those tournaments? It's like being in Vegas without the perfume-scented casinos.
However, I must say, their lack of a dedicated mobile app is like bluffing with a pair of twos – somewhat disappointing. What's up with that? I mean, we live in an age where we do everything on our phones, including perfecting our poker faces through selfie cameras. Go figure.
And sure, maybe we can't have every poker variation known to humankind, but a few more could've sweetened the pot. Variety is the spice of life—and poker.
So, as much as the previous 'User Feedback and Reputation' section made you feel like this was the royal wedding of poker sites, remember, no kingdom is without its dragons. Or in this case, pesky setbacks.
No next part? Then let's leave it at this: William Hill Poker is a bit like that poker buddy who's solid and dependable, but won't stop talking about his "glory days". You appreciate him, quirks and all, but sometimes... just sometimes, you wish for a surprise hand.