Phil Hellmuth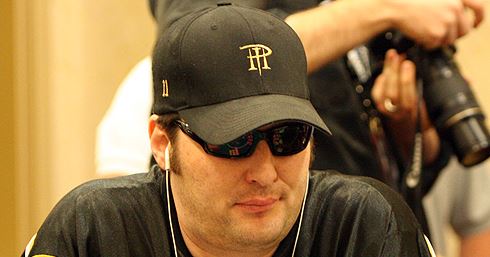 Where else can we start apart from Phil Hellmuth, a legend even without the need of the poker bracelets.
Phil has won 14, yes 14! WSOP bracelets over the years and that are the highest number by anyone ever.
He got his first ever bracelet when he was in his 20's in 1989 and has not looked back since.
Due to this feat, his name was mentioned in the record books as the youngest player to have ever won a bracelet at the WSOP event.
His current earnings from the tour are over $13 million and he sure is to rake in a lot more in the coming years.
Phil Ivey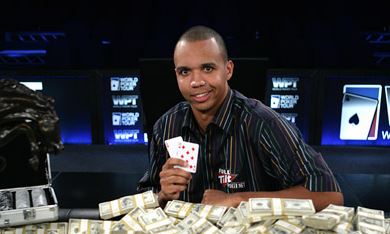 Everyone must have heard about Phil Ivey, who could be one of the most popular players in the poker circuit.
The cool, calculating and brilliant American has 10 World Series of Poker bracelets to his name and continues to be one of the best players in the world.
He also won his first bracelet when he was just 24-years-old similar to the other Phil, Hellmuth.
Ivey along with Hellmuth is in a select band of players who have won 3 events at a single World Series of Poker tournament and so far has won just over $6 million in his illustrious poker career.
Johnny Chan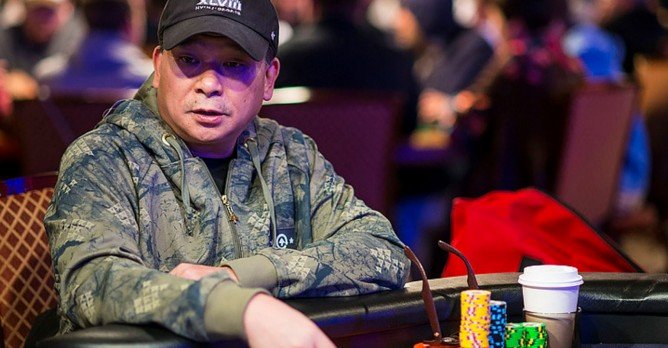 A Chinese born American, Chan is another one of those rare breed of poker players who can't stop winning.
A member of the '10' World Series of Poker bracelets club, Chan has won the main event at the WSOP consecutively in 1987 and 1988.
He was the first player to have won 10 bracelets, before Ivey and Hellmuth which shows just how good he really is.
He has even been included into the poker hall of fame, alongside his illustrious rivals.
The legend has won over $4 million in his World Series of Poker adventures.
Doyle Brunson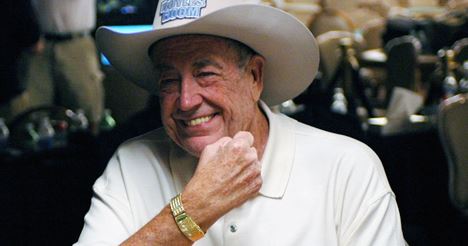 A true legend in the game of poker, Doyle Brunson probably has been playing the game even before you were born!
He has played poker for close to 50 years and is highly regarded and trusted in his knowledge about the game.
The transformation in the game of poker thanks to the internet might have worked against many people but Brunson has been as steady as a rock even in this day and age.
Brunson has won 10 poker bracelets from the World Series of Poker and has amassed close to $2 million from this series.
A legend in all his might, Brunson might be one of the greatest players ever to have graced the game, especially thanks to his longevity.
Johnny Moss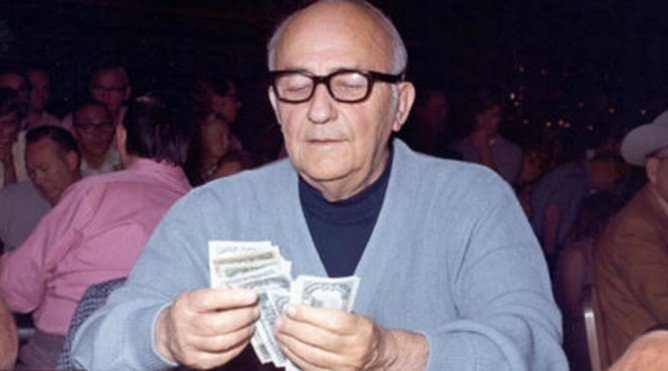 The next great on this list, Moss has only 9 poker bracelets to his name but that should not be a measure of his greatness in the poker circuit.
He won his first World Series of Poker bracelet way back in 1970 and has defended a lot of titles at various events.
Moss passed away in 1995 but his legacy of being one of the best lives on, he was one of the first players to be included into the hall of fame and in his playing time had amassed $800,000 in winnings from the World Series of Poker events.
The best of the rest
While the above list was created based on the number of bracelets won by an individual there are a number of players who have won multiple bracelets or have amassed a great fortune by playing in the World Series of Poker events.
Daniel Negreanu, Erik Seidel, Max Nguyen, Billy Baxter and a whole bunch of others have won more than 5 bracelets at the event.
These are legends in their own right as winning one bracelet is hard enough but winning multiple bracelets against so many world class opponents is noteworthy.
One player who should receive a special mention is Antonio Esfandiari, the player might not have won too many World Series of Poker bracelets in his career but he is one of the greatest players in the world of poker.
Esfandiari has won only 3 bracelets but has amassed more than $21 million from these events!
That is a crazy amount of money to win from playing these tournaments but just shows how well you can do.
Daniel Negreanu has won more than $14 million from the World Series of Poker tournaments and is also one of the highest grossing players in the history of the series.
The World Series of Poker pits the best against each other and get them to prove just how good they really are.
The series might have unearthed a few diamonds from the olden days but new players are taking up the game every day and who knows which young upstart could be the next great World Series of Poker legend.